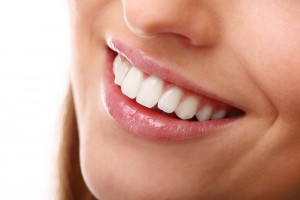 Do you often find that you avoid laughing or smiling in public because you're ashamed of the condition of your teeth? Has the condition of your mouth caused you embarrassment due to deep staining, gaps, or chipped teeth? At Boston Smile Center in Brookline, MA, Dr. Sasson and his team want you to know how easy it can be to get a brand new smile you'll actually want to show off with porcelain veneers.
Why Should I Choose Dental Veneers?
Hand-crafted of only the highest quality dental porcelain, dental veneers are incredibly thin, durable layers that are affixed to the front surfaces of your natural teeth. They can correct a variety of common cosmetic concerns, allowing you to finally smile with confidence. The most frequently corrected problems include:
Teeth that are too small or oddly shaped

Persistent yellowing, staining and discoloration

Chipped or cracked enamel

Minor misalignment

Gaps between front teeth
Unlike many other cosmetic procedures designed to completely change the appearance of your features, the applications of porcelain veneers is simple and relatively quick. In fact, using only the latest technology available in the industry, Dr. Sasson can give you the bright, even smile you've always wanted in as little as two visits to his Brookline office. To see how our cosmetic dentistry services have changed the lives of a few of our patients, please feel free to take a look at our smile portfolio here.
If you've lived your life thinking that only a series of complex dental procedures could fix your smile, it's time to see how close you really are to a classically beautiful set of pearly whites. From our office in Brookline, MA, Dr. Sasson happily welcomes patients from Cambridge, Boston, Newton, Chelsea, Somerville and beyond. Contact us today to see how we can give you the brilliant, perfect smile you've been dreaming of with hand-crafted porcelain veneers.