Adult Orthodontics – Brookline, MA
Innovative Orthodontic Solutions for a Straight Smile
Many adults feel that braces are only for children. But when you think about it, everyone should be able to have straight teeth and a beautiful smile. That's why we offer a variety of great alternatives to traditional metal braces for patients with permanent teeth. There is no longer a need to wear unsightly metal braces for years at a time. At our Boston dental office, you can choose from Clear Damon Braces, Invisible STb Braces, and Invisalign® Braces. With so many choices, every patient can find an orthodontic solution to fit his or her needs.
Adult Orthodontic Solutions
Invisalign is an FDA-approved treatment to correct bite and alignment issues without brackets and wires. Instead, translucent aligners apply consistent pressure to the teeth to gradually move them into position. This provides a discreet and convenient option to invest in a healthy, functional smile. On average, it takes about 12 months to finish your series of aligners. No matter if you have gaps between your teeth or an unbalanced bite, Invisalign is a great treatment for busy adults who need a less noticeable method.
You don't need to feel embarrassed by aesthetic imperfections of your teeth or face, Damon System BraceLift may be an option for you. In as few as 10 weeks, you'll enjoy a wider, brighter smile that also creates facial balance. You'll benefit from smoother cheek contours and fewer dark triangles around your mouth because the treatment does more than just straighten your teeth. You'll not only transform your teeth but also your self-esteem using an innovative soluton.
If you need a less noticeable treatment, you might be a candidate for Invisible STb braces. A series of brackets and wires are attached to the backside of the teeth to move them into their ideal positions. The lingual braces are more discreet than the traditional method, so you can smile and speak confidently while on your journey toward improved confidence. It's effective for correcting a variety of misalignment and bite issues, but you'll still need an initial consultation.
Insignia Custom Digitally Crafted Clear Braces
Insignia is a revolutionary option that uses computer-assisted designs to create personalized plans to achieve a perfect smile. Advanced technology pinpoints the ideal locations for the placement of the brackets and custom wires to reduce the number of adjustments needed during each phase of treatment. Overall, it offers a more comfortable process to achieve an attractive smile by taking the guesswork out of your treatment plan.
You can benefit from the reliability of metal braces without their noticeable appearance. Clear brackets and tooth-colored wires are used to move your teeth into alignment. This allows them to blend in with your enamel to make them less obvious when speaking and smiling. Not only will you enjoy a more discreet solution, but also a shorter treatment. The braces focus on moving the front teeth because they are more visible when you smile. You'll achieve optimal results in less time with Six Month Smiles.
Accelerated orthodontics uses "fast" braces technology to reduce your treatment time by as much as 50%. It works along with Invisalign Clear braces and the Damon/Insignia Custom orthodontic systems. The PROPEL system is a cutting-edge solution that works with other treatments, allowing your teeth to be moved faster without causing any adverse complications. Combining the two technologies allows you to achieve your new smile quicker using an FDA-approved option.
Benefits of Orthodontics
We all know that orthodontics can improve your smile or in more complicated situations, improve your bite. But did you know that orthodontics could reduce your chances of suffering from tooth decay, gum disease, headaches, tooth sensitivity and broken teeth? We would love to discuss your individual needs with you. Click here to contact us. A straight, healthy smile is just a click away!
Orthodontic Patient Reviews:
Prev
Next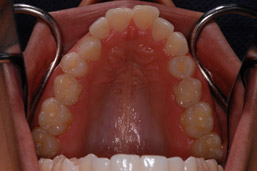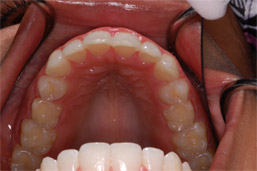 Jennifer – Damon clear braces
Jennifer wanted straighter teeth and a fuller smile. She had two upper baby molar teeth that were never replaced with permanent teeth. Other dentists had recommended that they be removed first, complete the braces process then place dental implants. She really wanted to avoid removing them. In about a year using the Damon System with 3D digital design from Insignia, we were able to predictably plan her treatment and retain her baby teeth. Jennifer's goals were achieved. After the GLO teeth whitening, she now has a radiant smile!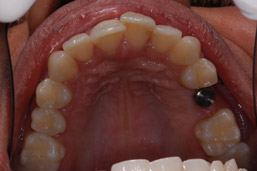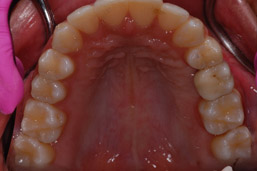 Lujan – Damon clear braces
Lujan wanted her front teeth straighter and to not overlap. She also wanted a broader smile and whiter teeth. She had a dental implant placed before coming to us in order to replace a missing upper tooth. Because a dental implant cannot be moved with orthodontics, the process had to be carefully controlled. We completed her orthodontic treatment, whitened her teeth with GLO, and restored her missing tooth with a dental implant crown. This was all accomplished within twelve months. Lujan was thrilled with the results. We exceeded her expectations by using the Damon system with a 3D digital design from Insignia.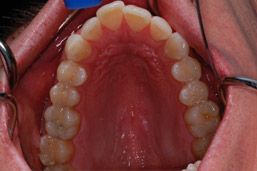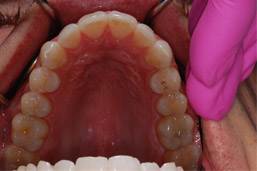 Patrick – Invisalign®
Moderate overlapping teeth can be effectively and invisibly corrected with Invisalign® clear aligners in just a few short months. Nobody will know. In the end, Patrick also needed to replace a missing molar tooth. This was accomplished with a single tooth dental implant.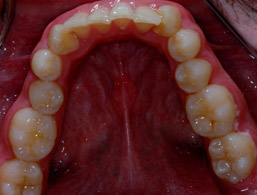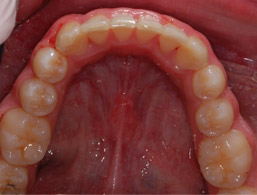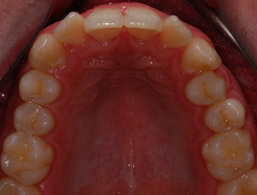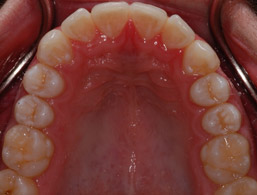 Alvaro – Damon Clear Braces
Alvaro wanted straight teeth and a broad white smile. Both goals were successfully met in about 12 months with Damon Clear braces. With accelerated orthodontics, this result could have been accomplished in 8 months or less.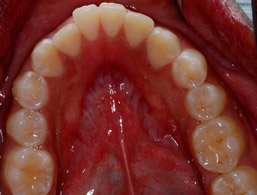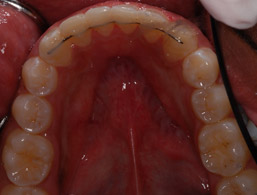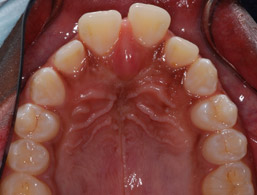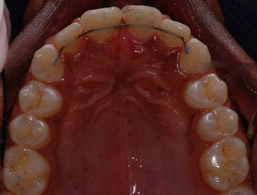 Sidney – Damon Clear Braces
Sidney wanted to correct the outward flaring of his front teeth and a white smile. Both goals were ultimately accomplished in about 12 months with Damon Clear braces. Again, several months of treatment could have been saved with accelerated orthodontics.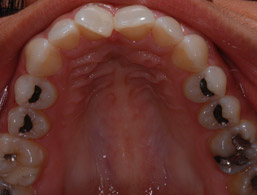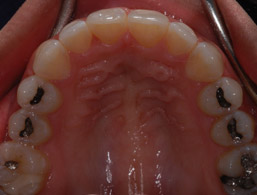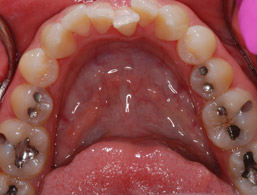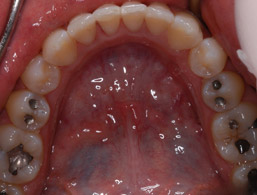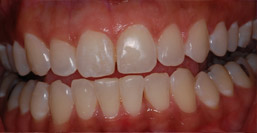 Cindy – Damon Clear Braces
Straightening Cindy's crowded teeth gave her a beautiful smile.
Tell Us About Yourself & Learn More
To learn more about different orthodontic options that may be right for you, take our quiz below and see our before and after photos, watch video clips and even look through our FAQs!