Dental Crowns — Brookline, MA
Natural-Looking Tooth Repair
When worn, decayed, broken, or cracked teeth compromise a smile, the result can be lowered self-esteem and impaired dental health. Your smile can be restored naturally with all-porcelain dental crowns, also known as ceramic crowns. These metal-free crowns are matched to your tooth color and can greatly improve the appearance of your smile.
Modern dental ceramics are durable and translucent in appearance. Fine dental porcelain closely resembles natural tooth enamel, and it resists stains, ensuring your smile will remain bright and luminous for years and years when you receive a dental crown in Brookline. At the Boston Smile Center, Dr. Sasson has developed his own method for creating ceramic restorations, called Ceramel®. Using this, he guarantees patients receive an extremely lifelike result.
Why Choose BOSTON SMILE CENTER for Dental Crowns?
100% Porcelain Crowns That Look Natural
Custom Designed for Each Patient
Top-Level Precision with Latest Technology
What Is a Dental Crown?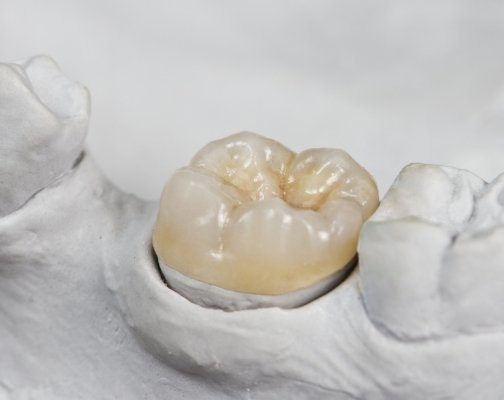 A dental crown is a shell of porcelain that is shaped to look like a tooth, and it is fitted over damaged or decayed enamel to bring back its shape, function, and strength. They are sometimes referred to as "caps" for how they sit on top of a tooth, but they are sealed into place with dental cement to ensure they remain extremely stable.
The Process of Getting a Dental Crown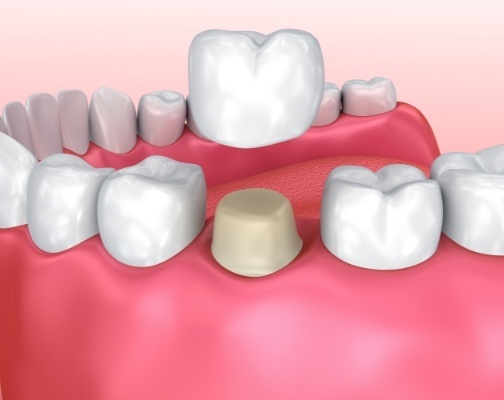 The steps of getting a dental crown include:
Having a consultation with Dr. Sasson to determine if a dental crown is the best way to achieve what you want for your smile. This will include an exam as well as a conversation about what you hope to accomplish.
If you both agree on getting a crown, Dr. Sasson will prepare your tooth by reshaping it and removing any damaged enamel so the restoration will fit securely.
An impression will be taken of the tooth and sent to a dental lab. While your crown is being made, you'll wear a temporary one.
A week or two later, you'll return to Dr. Sasson so he can place your final crown.
Benefits of Getting a Dental Crown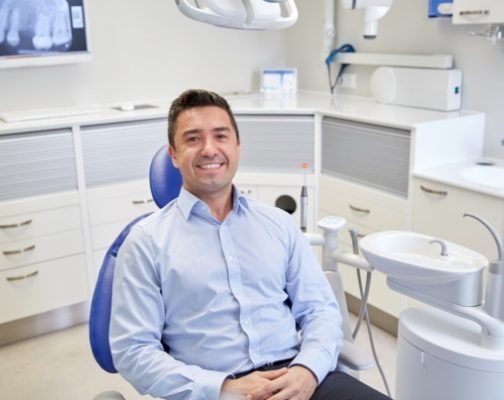 Dental crowns are able to accomplish a lot both when it comes to function and aesthetics:
Improves the appearance of a tooth, and therefore uplifts the entire smile
Creates a more uniform and seamless look
Ensures the bite and jaw stay perfectly aligned and comfortable
Saves a weakened tooth from extraction
Reduces dental sensitivity
Allows our team to stop an active infection
Makes the tooth less likely to crack or break over time