Emergency Dentist – Brookline, MA
A Helping Hand When You Need It Most
No one ever plans on finding themselves in the middle of a dental emergency, but about one in six Americans end up dealing with one every single year. If you or a family member ever become part of this unfortunate group, know that the expert help you need is always nearby. Dr. Sasson has decades of experience handling all types of urgent dental situations, from toothaches to knocked-out teeth and more. Our Brookline emergency dentist and team can be trusted to get people in as quickly as possible so they don't have to wait for relief.
Why Choose BOSTON SMILE CENTER for Emergency Dentistry?
We Schedule Emergency Patients ASAP
Emergency Dentist with 35+ Years of Experience
Latest Dental Technology Guarantees Fast Relief
How We Treat Dental Emergencies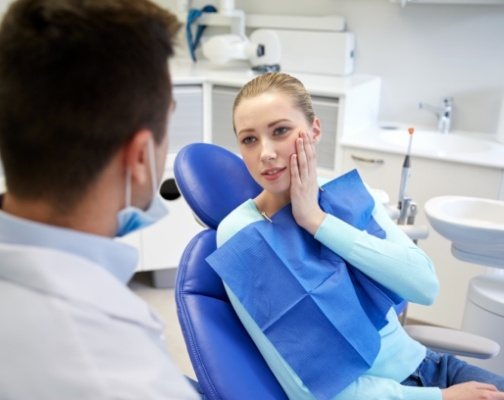 Boston Smile Center has a well-established and successful method for helping people with dental emergencies:
Initial Call: When you reach out to us, we'll get all the information we can about your situation, let you know if you need to come in right away, and share tips for how to keep yourself safe and comfortable until then.
Evaluation: In our office, we'll perform an exam and use advanced imaging to learn about the scope and source of your emergency.
Presentation: After stopping your immediate pain, we'll go over your treatment options as well as the associated costs and timeline.
Application: Based on the agreed-upon plan, we'll make any repairs to your teeth and offer tips on how to avoid a similar situation in the future.
The Most Common Dental Emergencies
What counts as a dental emergency? If you're in pain, rather than searching online, it's better to just give us a call. We're able to help people dealing with all of the following situations, but don't hesitate to reach out to us—we'll let you know what to do next!