Dental Insurance – Brookline, MA
Achieve Your Oral Health Goals
Besides your toothbrush and floss, a healthy smile also relies on routine care from your dentist in Brookline. There's no need to worry about a large bill because your dental insurance keeps the treatments you need affordable. You can visit our office for a cleaning and checkup for only a small co-payment. This allows us to keep your teeth and gums healthy to reduce your long-term dental expenses. We'll help you maximize your dental benefits to achieve your oral health goals.
How Dental Insurance Works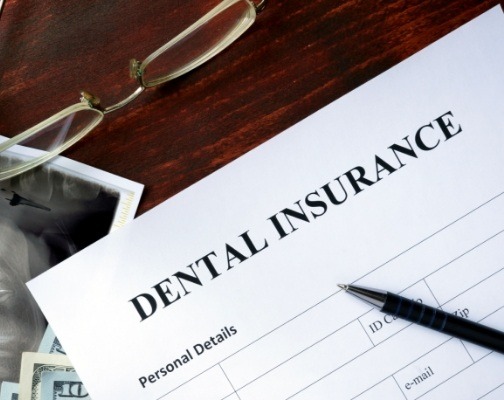 Every month you pay a premium for your policy, which gives you comprehensive services your smile needs. Although every plan differs, most insurance covers:
You're given a yearly limit to cover the cost of your treatments. At the end of the year, your benefits expire. You aren't reimbursed for any unused benefits, premiums, or deductibles. They also won't carry over into the new year.
With less than 3% of Americans meeting or exceeding their annual benefits, we'll help you maximize your coverage to ensure nothing is wasted.
What is the Difference Between Dental and Medical Insurance?
Although it's often thought the two are the same, medical and dental insurance are quite different. Your dental plan has limits and maximums you must follow; whereas, your medical insurance doesn't. Your dental company gives you a yearly allowance, which is usually about $1,500. You'll need to pay your deductible to enjoy reduced rates for restorative care.
Participating Provider VS Non-Participating Provider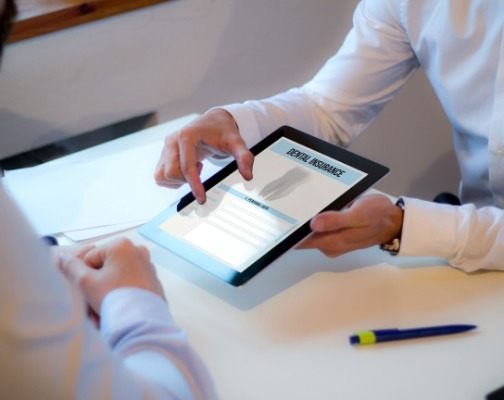 We strive to keep dental care affordable for everyone. Our office works with both participating provider and non-participating provider patients. We'll help you maximize the value of your dental insurance in Brookline.
Participating Provider Coverage
Your dental insurance recommends you visit a dentist who is in their network. This means they have pre-negotiated rates with the insurance company to reduce the amount a patient needs to pay out-of-pocket. Our office is proud to be a participating provider with many leading insurance carriers:
Altus Dental
BlueCross/BlueShield
Cigna Dental
Delta Dental
Guardian
Out-of-Network
You still have the freedom to choose any dentist who accepts your coverage. If our office is outside of your network, you'll need to pay the difference between our fees and the insurance's allowable coverage.
Whether you're a participating provider or not, we work on your behalf with your insurance company to reduce the amount you need to pay out-of-pocket. We'll file the necessary claims and paperwork, so you don't need to worry about it. A member of our staff will explain how your benefits are being used to pay for your treatments and if you owe a remaining balance. Our office accepts several payment options to keep our services within your budget. Besides traditional payments, we also accept third-party financing with CareCredit.
Schedule an Appointment Today!
If you're ready to invest in a healthy smile for reduced rates, contact our office today to schedule appointment.