Advanced Dental Technology – Brookline, MA
Always Changing, Always Improving
Technology in general is improving at an ever-increasing rate, and fortunately, that progress can be seen in dentistry as well! Over the course of his 35+ year career, Dr. Sasson has worked diligently to keep our dental practice and his abilities up to date, which is why the Boston Smile Center always features the latest, proven dental technology in Brookline. To learn about some of the instruments that will make you say, "Wow, you can do that now?" just read on.
Digital Dental Impressions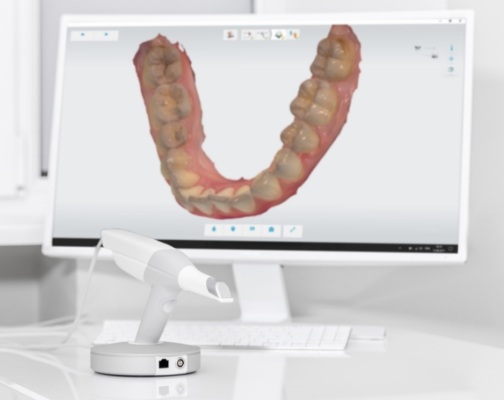 Rather than having a patient bite into a mold filled with dental putty to create a physical model of their teeth and bite, we're able to take a more sophisticated approach. Instead, a small device can be used to scan the mouth and create an extremely accurate and detailed digital impression in a matter of minutes. It can then be used to design a wide variety of treatments, including dental crowns, veneers, and dentures. This approach is much faster and more comfortable than the old way, and it doesn't require time-wasting retakes!
Soft Tissue Laser
It's not an overstatement to say that lasers have revolutionized the way dentists are able to perform many common treatments that used to require small metal hand tools. With gentleness and precision, Dr. Sasson can use a dental laser to treat gum disease, provide a cosmetic gum lift, reduce dental sensitivity, prepare a tooth for a restoration, fix a cavity without a drill, and much more. No matter the treatment, the laser makes it faster and more comfortable while improving the final result.
Learn More About Laser Dentistry
Intraoral Camera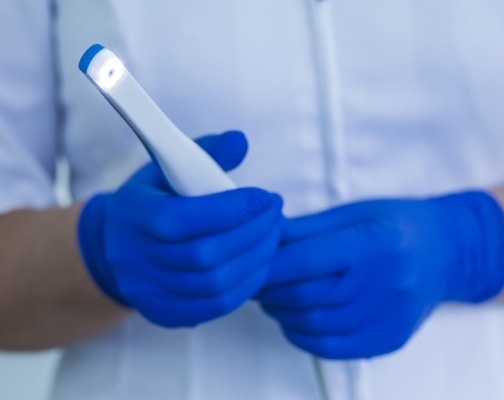 Rather than just telling you what we're seeing when giving you a dental exam, we can show you thanks to our intraoral camera. Slightly larger than a pen, it fits easily into the mouth and captures high-resolution images of the teeth and gums we can show you on a nearby monitor. This helps us see more during your checkups and makes the dental care process as transparent as possible, helping you make more informed and confident treatment decisions.