Replace Missing Teeth – Brookline, MA
A New Dawn for Your Smile
Literally millions of Americans struggle daily due to missing teeth, and if you count yourself among them, know that getting your smile back is easier than you might think. Whether you're missing a single tooth, multiple teeth, or even all of them, the Boston Smile Center can help you fully recover your bite and confidence using the latest, proven solutions that we'll specifically tailor to you. Better days are ahead for your smile, and you can get started on replacing your missing teeth in Brookline just by contacting us today.
Why Choose BOSTON SMILE CENTER for Replacing Missing Teeth?
Dentist with 35+ Years of Experience
Certified in Oral Implantology
Dental Implants Placed & Restored In-House
Dental Bridges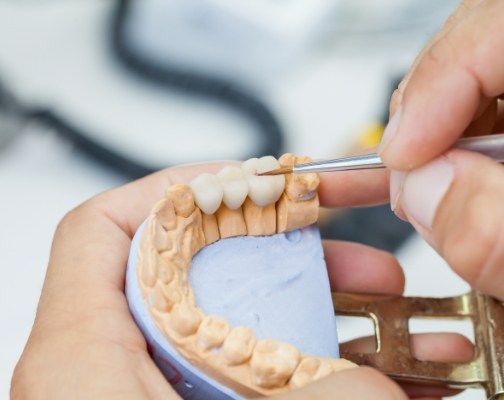 A dental bridge gets its name from the fact that this prosthetic uses a series of dental crowns to literally bridge the gap left by one or more consecutive missing teeth. The crowns on either end are placed over the remaining teeth, and they offer support to the pontics, or new teeth that sit in the middle. Another option is to get a bridge that is held in place with dental implants, offering even more stability.
Dentures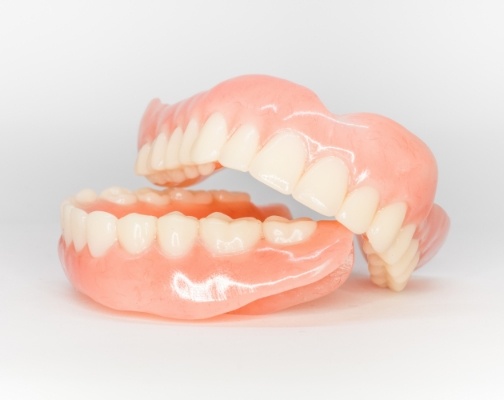 Dentures have evolved a lot over the decades, and today, they are more comfortable, natural-looking, and stable than ever before. A partial denture can be fitted between natural teeth like the final piece of a puzzle, while a full denture can bring back an entire row at once. Dr. Sasson can provide you with a prosthetic that fits perfectly and functions wonderfully so that whether you're smiling, eating, or speaking, you never have to think twice about your teeth.
Dental Implants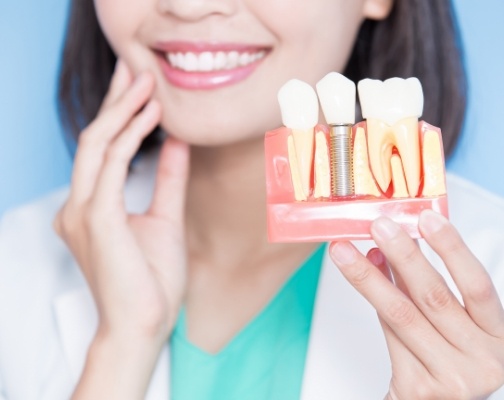 While traditional tooth replacements work by sitting on top of the gums, dental implants are connected right to the jawbone just like natural teeth. This is done using small titanium posts that actually meld with your tissue, creating a rock-solid foundation for a crown, bridge, or denture. Dental implants look, feel, and act just like natural teeth and have been proven to last for decades without needing replacement or updates.
Learn More About Dental Implants
Full-Mouth Reconstruction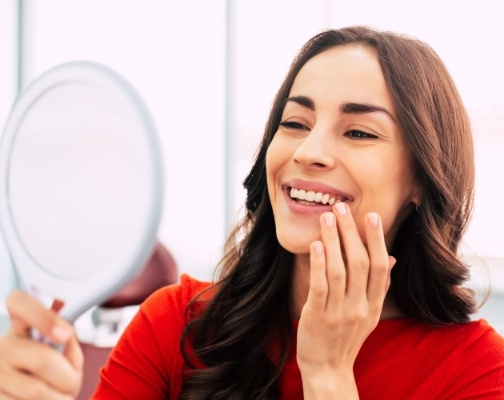 If you have several ongoing dental problems, like multiple broken, missing, or decayed teeth, a full-mouth reconstruction can essentially help you hit the reset button. Combining both restorative and cosmetic dentistry procedures into a unique treatment plan, Dr. Sasson can address all of your issues at once to revitalize the health, function, and appearance of your smile as efficiently and effectively as possible.