Restorative Dentistry – Brookline, MA
Restore Your Smile's Function & Beauty
No one should have to suffer with severe dental damage and pain for weeks or even months on end. Instead, turn to Dr. Sasson at Boston Smile Center for the personalized, experienced approach you need during this difficult time. Our restorative dentistry services are designed to treat a wide spectrum of services, from minor oral injuries to extensive areas of missing teeth, and patients can look forward to receiving quality dental work that's durable and aesthetically pleasing. Our Brookline, MA dental practice is open to those from Newton and all around the greater Boston area.
Why Choose BOSTON SMILE CENTER for Restorative Dentistry?
Dentist with 35+ Years of Experience
Only Use Strong & Lifelike Materials
Latest Dental Technology Guarantees Success
Dental Crowns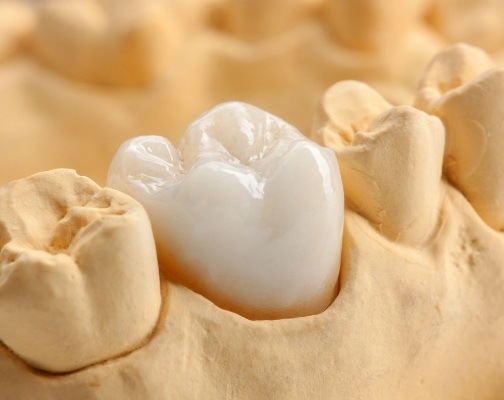 For those with damaged or decayed teeth, we offer all-porcelain dental crowns. These personalized restorations are crafted from high-quality porcelain to match the natural shape, size, and color of your teeth. Unlike other materials, dental porcelain is relatively stain-resistant, which will ensure that you have a beautiful restoration for years to come. These dental crowns can also be used to restore dental implants and support bridges.
Tooth-Colored Fillings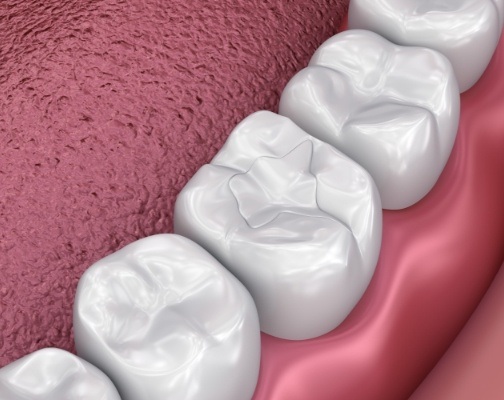 If Dr. Sasson finds traces of decay or gum disease, our Brookline dental office can help with other services like mercury-free, tooth-colored fillings and gum disease treatment.
Mercury-free fillings are similar to traditional amalgam fillings, but they don't use any metal at all. Instead, they're made of composite resin and will blend in with your smile to provide you with discreet results. What's more, tooth-colored fillings support the tooth's natural structure and resist changes in temperature to prevent cracking and bacterial reinvasion.