Creating Personalized Smile Makeovers for Boston & Beyond
A smile makeover is any combination of cosmetic dental procedures that improves the look of your smile. You may not know which procedures will be involved, but once Dr. Sasson examines your teeth, facial features, and your goals, he can design a custom treatment plan that will address all of your concerns.
Smile makeovers can involve conservative, one-visit procedures, such as whitening or bonding, or they can involve more intensive treatments phased over time. Depending on your needs, Dr. Sasson may discuss replacing missing teeth, closing gaps, straightening misalignments, removing stains, and enhancing the overall impression your smile gives.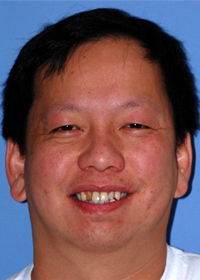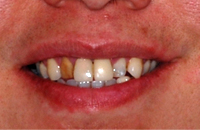 Common smile makeover procedures include:
Using the software, Dr. Sasson can digitally enhance photos of your smile to show you his plan for your smile. SmileMagic helps patients who are considering a smile makeover visualize the result prior to committing to treatment.
One Patient's Story
Harry wanted a nicer smile. "Cover the dark tooth and make them straighter," he said. After 10 weeks of STb invisible braces, then teeth whitening, and four all porcelain Ceramel Crowns, the final result was ready. Harry was very pleased! Oh, and so was his wife.