SmileMagic Preview — Brookline, MA
See Results Before Treatment Begins
When you decide to correct or enhance your smile, it's often difficult to determine ahead of time exactly what kind of results to expect. After all, a smile is a pretty personal thing, and changing your smile can feel like changing your identity. That's where SmileMagic digital imaging in Brookline comes into play.
Why Choose BOSTON SMILE CENTER for SmileMagic Preview?
Know What Exactly to Expect from Treatment
Design Your Perfect Smile Alongside Dr. Sasson
Perfect for Minor Updates & Big Makeovers
What Is SmileMagic Preview?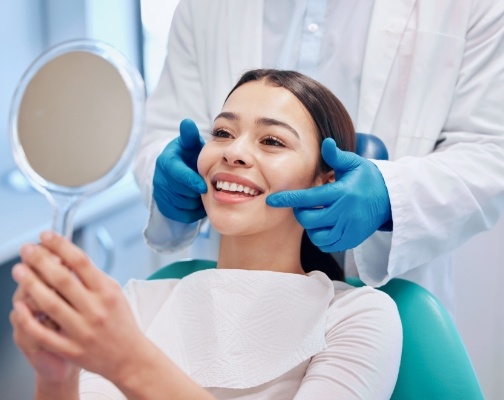 Digital dental imaging is a type of computer software that allows our specially trained imaging technician to manipulate digital photographs of your smile based on specific instructions given by Dr. Sasson. The dentist works closely with the imaging expert to ensure the resulting photograph accurately represents what your smile would look like after treatment. Whether you're considering teeth whitening, orthodontics, veneers, or a complete smile makeover, digital imaging technology lets you see into your future.