General, Family, Restorative & Cosmetic Dentistry in Boston, MA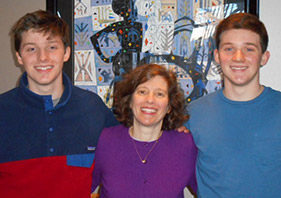 As a general dentist with over 25 years of experience, Dr. Alan Sasson offers a variety of traditional and specialized dental services. Patients can receive care ranging from adult orthodontics to custom smile makeovers and everything in between. We take pride in providing our patients from Brookline, Newton, and the Greater Boston area with the latest services and technology. We also pride ourselves on our exceptional customer service. Your goals and needs truly matter to us.
Patients love that they can receive the majority of their dental care right at our Boston/Brookline dental office. Dr. Sasson's far-reaching expertise encompasses everything from dental implant placement to custom cosmetic dentistry. A fellow of the International Academy for Dental Facial Esthetics, Dr. Sasson is devoted to helping patients discover their best smiles.
Explore some of our options for exceptional general dentistry, and then call the office for your appointment. We look forward to helping you preserve your oral health for a lifetime.