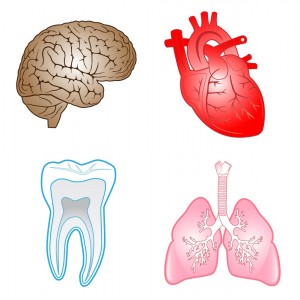 When you think about your smile, do you ever consider what effect it might have on your overall health? If you don't, don't worry. It's normal to think of your smile and your overall health as being completely separate.
But the truth is, the human body is much more interconnected than that. When your oral health is allowed to suffer, your overall health can suffer too. In recent medical studies, periodontal disease (also known as gum disease) has been linked with a wide range of health conditions, including:
Heart disease
Alzheimer's disease
Osteoporosis
Diabetes complications
Preterm birth, and more
All of which is why regular visits to Dr. Sasson's Boston dental office are so important. Through regular dental exams and cleanings, Dr. Sasson and the rest of our Boston team, we can help maintain a healthy smile that will support your overall wellbeing.
How often should you visit? The answer to that question is different for every patient, but in general, we recommend that patients see us twice a year, or at least once every six months.
Has it been longer than that since your last visit? Then why not call us today? At Boston Smile Center & Laser Dentistry, Dr. Sasson and his team are dedicated to friendly, helpful service that will improve your oral health, your general wellbeing, and your quality of life.
We look forward to helping you!