June 17, 2014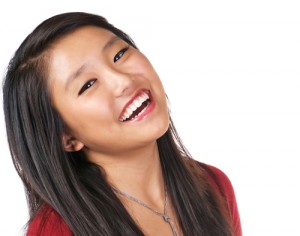 At Boston Smile Center, Dr. Sasson continually strives to provide the very best cutting edge adult orthodontic treatment for our patients. We are excited to be one of the first dental practices in our area to offer the FDA approved PROPEL® technology.
PROPEL® will shorten orthodontic treatments for both braces and clear aligners by almost half the time. This has become a game changer for our adult patients! While each patient varies, many patients are now able to complete their orthodontic treatment in just 3 – 10 months.  Even if you have already begun treatment, adding Propel will dramatically shorten the expected treatment time.
PROPEL® works with the patient's own biology by stimulating the bone surrounding the teeth allowing the teeth to move faster and more predictably into their ideal position.  PROPEL® requires few office visits and allows our adult orthodontic patients to see their new smiles faster than ever.
PROPEL®   is so versatile that we can include it with our Insignia and Damon Clear braces, Invisalign clear aligner, STb and Six Month Smiles adult orthodontic treatments.
At Boston Smile Center we always offer complimentary consultations, and we include free teeth whitening at the end of your treatment as well as a free water pic during treatment to keep that radiant smile bright.  Contact our office today to schedule your complimentary confidential consultation.
July 24, 2013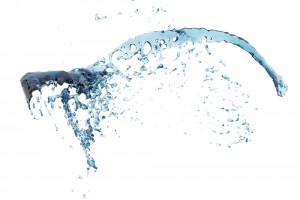 Is it safe for my child to drink tap water in Brookline, Massachusetts?
The short answer is yes. Locally fluoridated tap water is actually beneficial to the health of your child's teeth, in fact many children today drink so much more bottled water than  fluoridated tap water that it may be a concern. Even thought they get fluoride from other sources like tooth paste it may still be an issue. A rich and steady source, like the water they drink all the time, to help strengthen the enamel and protect their teeth from decay may be lacking. Most bottled water has minimal to no fluoride added by the manufacturer. Furthermore, the FDA does not monitor or regulate the amount of fluoride in bottled water as it does in municipal tap water. Fluoride in tap water is mandated to have a concentration of 1 part per million (ppm).
Below is a list of some popular brands of bottled water and the amount of fluoride contained. I would recommend that you contact the company of the bottled water you buy to inquire as to the level of fluoride it contains. Ideally bottling your tap or filtered water at home would be best, providing your tap water is fluoridated.
Aquafina 0.05 ppm
Calistoga 0.07 ppm
Dasani 0.07 ppm
 Evian 0.10 ppm
Perrier 0.30 ppm
Poland Spring 0.10 ppm
At Boston Smile Center we primarily treat adults. However from time to time we post family dental related issues that are important to your lives. For more about my practice visit our services page today!
Comments Off

on Bottled Water and Your Kids' Fluoride
June 22, 2012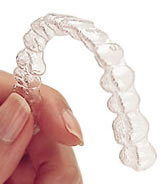 If you're an adult with misaligned teeth, having a straight, beautiful smile can feel like a dream. Especially if you think the only way to straighten your smile is with traditional bracket-and-wire braces. Maybe you're worried sacrificing your professional appearance, or you're just unsure of how they'll impact your busy schedule.
Well, the good news is that Dr. Sasson of Boston Smile Center & Laser Dentistry has three great adult orthodontics options that may be able to help you, and all of them are clear alternatives to traditional braces—literally. Each one works a little differently, but all of our adult orthodontics options are capable of helping you achieve your goal of a straighter, more confident smile.
Three Options for Adult Orthodontics
Dr. Sasson's three great adult orthodontics options include:
In each case, Dr. Sasson can provide you with an unobtrusive orthodontic solution that helps you transform your smile while preserving your professional appearance.
To find out more about how each option works, click on the links above. You can also call our Boston dental office with your questions or to schedule a consultation visit. Dr. Sasson and his Boston team are dedicated to helping you achieve your best smile possible, and adult orthodontics are just one way we're able to that.
Get in touch with us today!
Comments Off

on Clear Orthodontics from Boston Smile Center & Laser Dentistry
« Newer Posts