July 24, 2013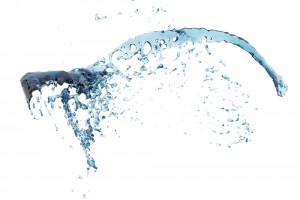 Is it safe for my child to drink tap water in Brookline, Massachusetts?
The short answer is yes. Locally fluoridated tap water is actually beneficial to the health of your child's teeth, in fact many children today drink so much more bottled water than  fluoridated tap water that it may be a concern. Even thought they get fluoride from other sources like tooth paste it may still be an issue. A rich and steady source, like the water they drink all the time, to help strengthen the enamel and protect their teeth from decay may be lacking. Most bottled water has minimal to no fluoride added by the manufacturer. Furthermore, the FDA does not monitor or regulate the amount of fluoride in bottled water as it does in municipal tap water. Fluoride in tap water is mandated to have a concentration of 1 part per million (ppm).
Below is a list of some popular brands of bottled water and the amount of fluoride contained. I would recommend that you contact the company of the bottled water you buy to inquire as to the level of fluoride it contains. Ideally bottling your tap or filtered water at home would be best, providing your tap water is fluoridated.
Aquafina 0.05 ppm
Calistoga 0.07 ppm
Dasani 0.07 ppm
 Evian 0.10 ppm
Perrier 0.30 ppm
Poland Spring 0.10 ppm
At Boston Smile Center we primarily treat adults. However from time to time we post family dental related issues that are important to your lives. For more about my practice visit our services page today!
Comments Off

on Bottled Water and Your Kids' Fluoride
January 31, 2013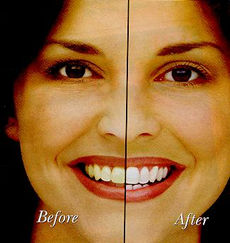 Here in Brookline, MA, we see several patients who are dreaming of beautiful, white teeth – and it's not hard to understand why. White teeth can suggest youth, charisma, attractiveness, wealth, and a variety of other positive attributes to people you meet before you even speak. Talk about a good first impression! But of course, that dream isn't always possible, whether because of age, medication, or simply because you like to have a cup of coffee in the morning. At Boston Smile Center, we want to make your smile shine no matter what, which is why we offer teeth whitening as a treatment option.  As a leading cosmetic dentist, Dr. Sasson can offer you several methods that will result in a brand-new, glowing look.
In-Office Whitening
With the help of the patented Zoom! Teeth whitening system, we'll treat you here in the office. After only around an hour, your teeth can be lightened up to ten shades, with minimal sensitivity afterwards. We'll also provide you with a teeth whitening kit to take home, for results that are both beautiful and long-lasting.
Customized Take-Home Whitening
If you'd prefer to whiten your teeth at home, we can provide you with a choice of a thirty-minute system that will perfectly fit both your routine and your mouth. When choosing this option, Dr. Sasson will create a customized tray that fits to the contours of your mouth specifically, and in addition, you'll be given prescription-strength teeth whitening gel. Use these tools daily and you'll see significant results in no time.
Take Home Whitening Tray
For those of you with little time and a tight budget, you can still undergo teeth whitening! Although Trèswhite disposable trays aren't customized to fit your mouth, they still produce stronger results than over-the-counter brands will. Simply wear the tray for sixty minutes a day and you'll see whiter teeth in the mirror before you know it!
Are you ready to pursue your dream of a whiter smile? Let us help you look your best, here at Boston Smile Center. Call us today to schedule your FREE consultation with Dr. Sasson, or feel free to peruse our website to learn about other dental procedures we can offer you.
Comments Off

on Teeth Whitening Can Make Your Smile Sparkle
August 13, 2012
Hey Everyone,
Have you ever wondered if a dental implant might be right for you? You may have lots of questions you want to ask. From now through September 13th 2012, we are offering a free dental implant consultation with Dr. Sasson.  Refer to the promotion here and then call our office at (617) 739-1017.
Hope you are enjoying these last few weeks of summer before fall sets in.
Comments Off

on Free Dental Implant Consultation!