July 24, 2013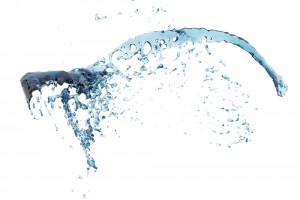 Is it safe for my child to drink tap water in Brookline, Massachusetts?
The short answer is yes. Locally fluoridated tap water is actually beneficial to the health of your child's teeth, in fact many children today drink so much more bottled water than  fluoridated tap water that it may be a concern. Even thought they get fluoride from other sources like tooth paste it may still be an issue. A rich and steady source, like the water they drink all the time, to help strengthen the enamel and protect their teeth from decay may be lacking. Most bottled water has minimal to no fluoride added by the manufacturer. Furthermore, the FDA does not monitor or regulate the amount of fluoride in bottled water as it does in municipal tap water. Fluoride in tap water is mandated to have a concentration of 1 part per million (ppm).
Below is a list of some popular brands of bottled water and the amount of fluoride contained. I would recommend that you contact the company of the bottled water you buy to inquire as to the level of fluoride it contains. Ideally bottling your tap or filtered water at home would be best, providing your tap water is fluoridated.
Aquafina 0.05 ppm
Calistoga 0.07 ppm
Dasani 0.07 ppm
 Evian 0.10 ppm
Perrier 0.30 ppm
Poland Spring 0.10 ppm
At Boston Smile Center we primarily treat adults. However from time to time we post family dental related issues that are important to your lives. For more about my practice visit our services page today!
Comments Off

on Bottled Water and Your Kids' Fluoride
January 24, 2013
After 28 years of clinical practice, I have found that the major reasons for patients' anxiety and phobia to dental treatment come from their previous traumatic experiences and their inability to tell the dentist just what bothers them about their dental situation.  These patients tend to believe that once they are in a dental chair, they are at the mercy of the dentist and the staff.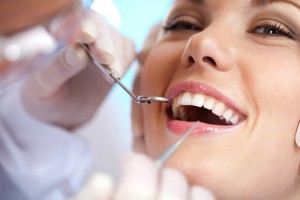 Building trust with the patient is the key to overcoming this anxious handicap.  And, it can be overcome!  Countless times in my dental career, I have encouraged patients to tell me the reasons for their anxiety and have worked with them to find suitable solutions to alleviating their phobia.  Any patient consenting to conscious or intravenous sedation only allows the dental care to be completed in the short-term, but will not help eliminating dental phobia overall.
Instead, a mild medication can relieve much of the anxiety while the patient remains totally alert.  This way, the needed dental care can be performed while helping the patient gradually overcome dental phobia permanently.  The patient controls the appointment entirely since he can inform the dentist of his anxiety level during the procedures.
(What does this have to do with anything?)  Dental anesthesia is very predictable and can be given painlessly.  When you need to break or just need some space during the procedure, the dentist and staff must be respectful, supportive and back off immediately.
At Boston Smile Center, we pride ourselves in being respectful of your needs and concerns at all times.  Sometimes a little help with and an anxiety reducing medication will give us a little extra help in the beginning until we gain your trust and confidence which I know we will! Call us to schedule an informational interview.
Comments Off

on Sedation Dentistry – Do I Need It?