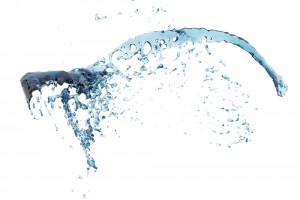 Is it safe for my child to drink tap water in Brookline, Massachusetts?
The short answer is yes. Locally fluoridated tap water is actually beneficial to the health of your child's teeth, in fact many children today drink so much more bottled water than  fluoridated tap water that it may be a concern. Even thought they get fluoride from other sources like tooth paste it may still be an issue. A rich and steady source, like the water they drink all the time, to help strengthen the enamel and protect their teeth from decay may be lacking. Most bottled water has minimal to no fluoride added by the manufacturer. Furthermore, the FDA does not monitor or regulate the amount of fluoride in bottled water as it does in municipal tap water. Fluoride in tap water is mandated to have a concentration of 1 part per million (ppm).
Below is a list of some popular brands of bottled water and the amount of fluoride contained. I would recommend that you contact the company of the bottled water you buy to inquire as to the level of fluoride it contains. Ideally bottling your tap or filtered water at home would be best, providing your tap water is fluoridated.
Aquafina 0.05 ppm
Calistoga 0.07 ppm
Dasani 0.07 ppm
 Evian 0.10 ppm
Perrier 0.30 ppm
Poland Spring 0.10 ppm
At Boston Smile Center we primarily treat adults. However from time to time we post family dental related issues that are important to your lives. For more about my practice visit our services page today!