December 28, 2015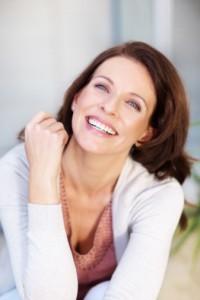 For thousands of years, people have relied upon removable dentures to restore smiles following tooth loss, but with the introduction of dental implants, patients are able to choose between removable and semi-permanent smile restoration. In many cases, the choice is clear, but some patients need a little extra help choosing between the two options. We encourage patients to schedule consultation appointments to allow our team to walk through the process, benefits, and drawbacks of each option before making a decision. To find out more before your appointment, visit our dental implant or dentures pages, keep reading, or feel free to give the friendly Boston Smile Center team a call.
(more…)
January 17, 2013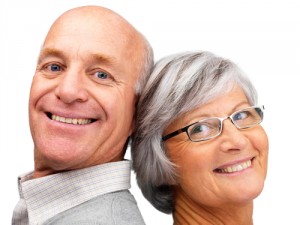 In our last blog post, we discussed the benefits of pursuing dentures or partials to cover up embarrassing gaps in your smile. But what if you're looking for a more secure solution? While dentures usually stay in place with either clips or natural suction, they can sometimes slip when eating or speaking, which could lead to embarrassing situations. In addition, there's one issue that dentures or partials won't be able to solve: bone loss in your jaw. At Boston Smile Center in Brookline, MA, your specific needs are important to us, and that's why, in place of traditional dentures and partials, Dr. Sasson can now offer you implant-supported dentures, a new procedure that will be sure to put a smile on your face.
How are implant-supported dentures different?
Dental implants are small titanium posts that are anchored to your jawbone. After a brief surgery where they'll be put into place, your dentures will be attached to them, resulting in a firm and comfortable fit.
There are several benefits to choosing implant-supported dentures, such as:
The surgically placed implants will allows remaining bone in the gums to survive, and they can even help new bone tissue to grow.
Many of the pressure points traditional dentures rub against are relieved.
Barely any food choices will be off-limits.
You won't have to feel embarrassed about your denture slipping while speaking or eating. You can live life worry-free!
Do implant-supported dentures sound like the right choice for you? You can learn more about dental implants here, and feel free to peruse our website for more information about the other restorative dentistry techniques we can offer you. Feel free to call Boston Smile Center in Brookline, MA if you have any questions, or if you're ready to schedule your FREE consultation with Dr. Sasson today.
Comments Off

on Keep Your Smile Steady with Implant-Supported Dentures
January 10, 2013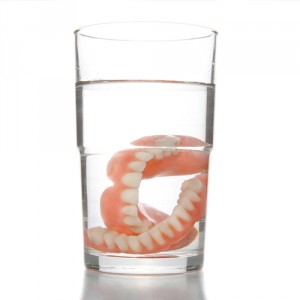 When you're missing some or even of your natural teeth, it can be hard to share your smile with the world. You often feel embarrassed, or you're afraid that people will judge you badly once they notice. Even worse, missing teeth can cause several other problems in your life, from making it difficult to speak and eat to causing your jawbone to deteriorate. You deserve a beautiful and functional smile that will carry you through your later years without a hitch.  Here at Boston Smile Center, we want to help you feel comfortable and happy again with the state of your teeth. With the help of dentures and partials from Dr. Sasson and his team in Brookline, MA, you'll have a complete, natural-looking, and functional smile that will surely brighten your day and everyone else's.
Regain your confidence with one simple solution
As you probably can guess, a full denture consists of a complete row of top or bottom teeth that are attached to a gum-colored base. They stay in place inside your mouth with the help of either natural suction or a dental adhesive. There are several benefits to wearing dentures. You'll be able to eat and speak much more easily. They're lifelike, comfortable, and removable, allowing for easy cleaning. Plus, they'll help rejuvenate the look of your face. Without your teeth, facial muscles can sag, causing you to look older. Full dentures will help alleviate this issue, and may even take years off your appearance!
You may have already known about full dentures, but did you know you can also receive custom-made partials from Dr. Sasson? With partial dentures, you can hold onto the natural teeth you still have while receiving a brand-new smile just the same. Partials also consist of teeth that are attached to a gum-colored base, but instead of a full set, they instead feature only the teeth you need, sort of like a puzzle. They're attached with clips and brackets, and like full dentures, are removable.
Don't let embarrassment hold you back from a stunning smile! Dentures and partials can help rejuvenate your life today, with the help of Dr. Sasson and his team.  Call Boston Smile Center here in Brookline, MA today to schedule your FREE consultation with Dr. Sasson.
Comments Off

on Love Your Smile Again with the Help of Dentures and Partials