March 19, 2014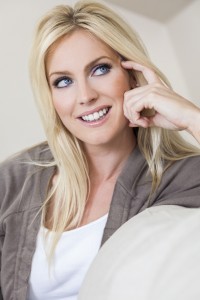 As we age, our skin inevitably begins to show the tell-tale signs of time. Wrinkles, fine lines, drooping contours and deep creases can make you look years older than you truly are. While plastic surgery is a viable solution for some, we understand that not everyone wants to commit to an invasive procedure to achieve youthful, beautiful results. At Boston Smile Center in Brookline, MA, Dr. Sasson and his team know that your time is a valuable commodity. That's why we offer the advanced cosmetic technology of dermal fillers and BOTOX® Cosmetic in the same office you visit for all of your dental care needs.
How Can Cosmetic Solutions Help Me?
When skin ages, collagen production gradually slows. This results in looser, less voluminous skin that is more vulnerable to lasting wrinkles and creases. Lips and cheeks lose their natural volume. The most common areas of concern are:
The forehead and the space between the eyebrows
The area around the mouth, particularly the creases that form from smiling or frowning
Crow's feet at the edges of the eyes
Fine lines above the upper lip
Thinning lips and sunken cheeks
Fortunately, cosmetic injectables like BOTOX® Cosmetic, Restylane and Juvederm can help restore your skin's youthful vitality in a way that isn't invasive like traditional plastic surgery. Dr. Sasson's expertise and experience help you reclaim the firm, radiant skin you miss from your youth in a way that makes you feel comfortable and confident.
The Youthful Glow You Deserve
Millions of men and women have already experienced the numerous benefits associated with cosmetic injections like BOTOX® Cosmetic, Juvederm, Restylane and more. Contact our office in Brookline, MA today to find out how Dr. Sasson can help you achieve the smoother, fresher face you desire, all in a warm, welcoming atmosphere that makes you feel right at home. Our practice also serves patients from throughout the nearby areas of Somerville, Newton, Boston, Cambridge, Chelsea, and more.
Comments Off

on How Non-Invasive Cosmetic Solutions Can Take Years off of Your Appearance
October 18, 2013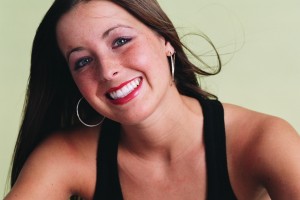 A beautiful smile is a wonderful attribute on its own, but for many patients, sagging skin, wrinkles, and other facial flaws can tend to hinder its effect. While this may seem like a cosmetic problem that you need to take to someone other than a dentist, our team here at Boston Smile Center is happy to inform you that that's not the case! Dr. Alan Sasson has been clinically trained and certified by the American Academy of Facial Esthetics, which allows him to offer the rejuvenating effects of Botox and dermal fillers to his patients. Don't let the look of your face keep you from experiencing life to the fullest – instead, treat both your teeth and your lines at our Brookline office.
Botox
For patients who've experienced wrinkles across their forehead or around their eyes, these are commonly referred to as 'frown lines,' and Botox is a great solution if you're looking to get rid of them! Once you've received the treatment, muscle activity in the specific areas you'd like affected will cease, resulting in a much more youthful appearance. Better yet, the procedure only takes a few minutes and required no anesthesia! You're free to enjoy the effects for at least half a year, at which point you'll need to return to our office for a follow-up appointment.
Dermal Fillers
On the other hand, 'laugh lines' can sometimes occur in the form of folds and sagging around the mouth. Dental fillers tend to treat these areas effectively! Your lines will be filled with a special gel by Dr. Sasson, adding volume to your skin and plumping out any unpleasant areas. These results can last up to a year and only take a couple of minutes to receive. What could be simpler?
Contact our Brookline office today to schedule a FREE consultation! Dr. Sasson can't wait to give you a reason to smile with his transformative treatments and comfortable dental care.
Comments Off

on Brookline Patients Can Enjoy a Revitalized Appearance at Last with the Help of Botox and Dermal Fillers
May 28, 2013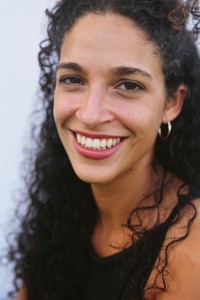 When people think of services a dentist can provide them with, they probably focus on problems that directly affect the teeth and gums – crown, fillings, tooth restorations, periodontal therapy, and more. What would you say, though, to a professional who has the skills necessary to help you improve not only your teeth, but the look of your entire face as well, resulting in a beautiful, well-rounded look? Look no further than Boston Smile Center! Dr. Sasson has been clinically trained and certified by the American Academy of Facial Esthetics, meaning that he is one of the few dentists in the Boston area who offers both Botox and dermal fillers to patients from all walks of life. Don't complicate your smile makeover by scheduling appointments at several different offices – instead, simplify your care to just our Brookline office and transform both your skin and your smile into the beautiful, complete look you deserve.
Botox
If you've noticed unsightly wrinkles around the eyes, brow, or forehead (sometimes referred to as 'frown lines'), Botox could be the perfect treatment for you! The treatment works by reducing your muscle activity in these areas, resulting in a much smoother, more youthful experience. A Botox procedure takes only minutes to complete, requires no anesthesia, and the effects can last up to half a year – sometimes even longer!
Dermal Fillers
Dermal fillers, on the other hand, are used to treat lines, folds, and sagging around the mouth, otherwise known as the 'laugh lines.' Using this method, Dr. Sasson fills wrinkles with a type of special gel, adding beautiful volume to the lips. The results can last up to a year, and like Botox, can be completed in only a matter of minutes with a few comfortable injections.
Contact our Brookline, MA office today with any questions you have about Botox and dermal fillers, or if you're ready to schedule a FREE consultation with Dr. Sasson. Our goal at Boston Smile Center is to provide you with thorough, compassionate dental care that provides you with the beautiful smile of your dreams.
Comments Off

on Enhance Your Smile and Rejuvenate Your Self-Confidence with Botox and Dermal Fillers in Brookline, MA