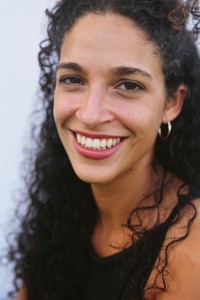 When people think of services a dentist can provide them with, they probably focus on problems that directly affect the teeth and gums – crown, fillings, tooth restorations, periodontal therapy, and more. What would you say, though, to a professional who has the skills necessary to help you improve not only your teeth, but the look of your entire face as well, resulting in a beautiful, well-rounded look? Look no further than Boston Smile Center! Dr. Sasson has been clinically trained and certified by the American Academy of Facial Esthetics, meaning that he is one of the few dentists in the Boston area who offers both Botox and dermal fillers to patients from all walks of life. Don't complicate your smile makeover by scheduling appointments at several different offices – instead, simplify your care to just our Brookline office and transform both your skin and your smile into the beautiful, complete look you deserve.
Botox
If you've noticed unsightly wrinkles around the eyes, brow, or forehead (sometimes referred to as 'frown lines'), Botox could be the perfect treatment for you! The treatment works by reducing your muscle activity in these areas, resulting in a much smoother, more youthful experience. A Botox procedure takes only minutes to complete, requires no anesthesia, and the effects can last up to half a year – sometimes even longer!
Dermal Fillers
Dermal fillers, on the other hand, are used to treat lines, folds, and sagging around the mouth, otherwise known as the 'laugh lines.' Using this method, Dr. Sasson fills wrinkles with a type of special gel, adding beautiful volume to the lips. The results can last up to a year, and like Botox, can be completed in only a matter of minutes with a few comfortable injections.
Contact our Brookline, MA office today with any questions you have about Botox and dermal fillers, or if you're ready to schedule a FREE consultation with Dr. Sasson. Our goal at Boston Smile Center is to provide you with thorough, compassionate dental care that provides you with the beautiful smile of your dreams.