April 2, 2014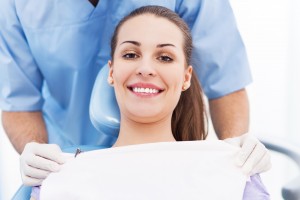 As dental technology continues to advance, we believe that our patients deserve to reap the benefits of faster, more effective, and more comfortable care. At Boston Smile Center & Implant Dentistry in Brookline, MA, Dr. J. Alan Sasson utilizes the power of a highly sophisticated, water/air laser called WaterLase to give his patients the advantage when it comes to performing a variety of services.
The Benefits of BIOLASE WaterLase Technology
The discomfort and pain many patients associate with a traditional dental drill are actually caused by the vibration, heat, and pressure of the machine as it removes a portion of the tooth. With WaterLase, a precision laser does all the work with none of the undesirable side effects. Both soft and hard tissue (gums and tooth enamel) are meticulously manipulated by the laser with less pain, less bleeding, and fewer shots!
In addition, the healing process following WaterLase treatment is substantially improved as compared to traditional methods. Dr. Sasson can efficiently remove only the tissues necessary to treat the problem, leaving more of the tooth structure and gum tissue intact. WaterLase offers unparalleled effectiveness in a variety of applications, including:
Immediate treatment of cold sores
Cosmetic gum contouring
Treatment of periodontal disease in its early stages
Preparing decayed teeth to be filled
Relief from tooth and gum sensitivity
Discover the Difference for Yourself
If you've ever had a negative experience at the dentist's office because of painful shots or uncomfortable drilling, you're certainly not alone. These are common fears associated with even minor dental procedures. Thanks to Dr. Sasson and BIOLASE WaterLase technology, many of the services you receive at Boston Smile Center can be performed without the injections or drilling so many patients dread. Contact our office in Brookline, MA today to find out more about how our high-tech, high-touch approach can benefit you. We also proudly serve residents of the surrounding areas, including Boston, Chelsea, Newton, Somerville, Cambridge, and more. We can't wait to show you how pleasant visiting the dentist can be!
Comments Off

on The Advanced Technology of the BIOLASE WaterLase Dental Laser at Boston Smile Center
February 26, 2014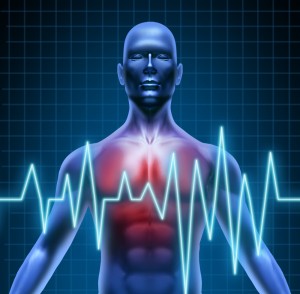 When most of us think about periodontal disease, we imagine things like redness, swelling, bleeding after brushing and even tooth loss, but that's usually where it stops. Unfortunately, gum disease has been linked with a variety of other, potentially more serious health problems that many people don't associate with oral health at all. At Boston Smile Center in Brookline, MA, Dr. Alan Sasson treats gum disease with Laser Periodontal Therapy™ to keep his patients healthy and feeling great, for both now and the future.
Hidden Dangers of Gum Disease
When periodontal disease is left untreated for an extended period of time, the bacteria that causes the infection itself can spread from the mouth to the bloodstream. It travels throughout the body, adversely affecting a number of other tissues and organs. Some of the health complications linked to poor oral health include the following:
Rheumatoid arthritis
Stomach ulcers and other gastrointestinal problems
Low birth weight and preterm birth in infants of mothers with periodontal disease
High blood pressure
Pulmonary hypertension (high blood pressure in the lungs)
Increased risk of diabetes complications
Coronary artery disease
Higher risk of heart attack and stroke
Fortunately for individuals suffering from gum disease, the Laser Periodontal Therapy™ procedure performed at Boston Smile Center effectively treats gum infection and can thereby help lower your risk of developing these conditions.
If you or someone in your family has experienced any of the common symptoms of gum disease – including redness along the gum line, bleeding, gum recession or sensitivity – now is the time to take control of your health and contact Dr. Sasson for help. At our office in Brookline, MA, Dr. Sasson happily welcomes patients from Cambridge, Boston, Newton, Chelsea, Somerville and beyond.
Comments Off

on Periodontal Disease and Your Health: What You May Not Know About the Link