February 26, 2014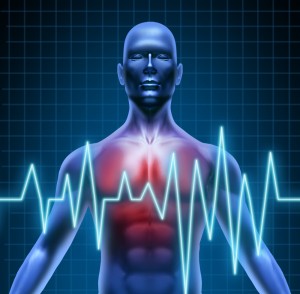 When most of us think about periodontal disease, we imagine things like redness, swelling, bleeding after brushing and even tooth loss, but that's usually where it stops. Unfortunately, gum disease has been linked with a variety of other, potentially more serious health problems that many people don't associate with oral health at all. At Boston Smile Center in Brookline, MA, Dr. Alan Sasson treats gum disease with Laser Periodontal Therapy™ to keep his patients healthy and feeling great, for both now and the future.
Hidden Dangers of Gum Disease
When periodontal disease is left untreated for an extended period of time, the bacteria that causes the infection itself can spread from the mouth to the bloodstream. It travels throughout the body, adversely affecting a number of other tissues and organs. Some of the health complications linked to poor oral health include the following:
Rheumatoid arthritis
Stomach ulcers and other gastrointestinal problems
Low birth weight and preterm birth in infants of mothers with periodontal disease
High blood pressure
Pulmonary hypertension (high blood pressure in the lungs)
Increased risk of diabetes complications
Coronary artery disease
Higher risk of heart attack and stroke
Fortunately for individuals suffering from gum disease, the Laser Periodontal Therapy™ procedure performed at Boston Smile Center effectively treats gum infection and can thereby help lower your risk of developing these conditions.
If you or someone in your family has experienced any of the common symptoms of gum disease – including redness along the gum line, bleeding, gum recession or sensitivity – now is the time to take control of your health and contact Dr. Sasson for help. At our office in Brookline, MA, Dr. Sasson happily welcomes patients from Cambridge, Boston, Newton, Chelsea, Somerville and beyond.
Comments Off

on Periodontal Disease and Your Health: What You May Not Know About the Link
June 3, 2013
Did you know that nearly three out of four Americans is currently suffering from one of the stages of gum disease? That's a large percentage, and one that Dr. Sasson takes very seriously at his Brookline, MA dental office. He and his staff also understand that a  very, very small number of those patients actively seek out treatment, whether due to not knowing they have the disease in the first simple or instead dreading the invasive and uncomfortable surgery that may be used during their treatment. That's why our team at Boston Smile Center now offers Laser Periodontal Therapy™, a revolutionary method for treating infected gums – no blood, discomfort, or fear required!
Protect Your Smile and Your Self-Confidence
In the past, dentists used scalpels and sutures to effectively carry out surgery on the gums – an unsettling experience in many patients' eyes, for sure. With the help of Laser Periodontal Therapy™, these tools are things of the past, though. Instead, Dr. Sasson removes infection in the pockets between the teeth and gums with the help of a dental laser, which provides a much more comfortable experience. Better yet, the laser even seals the newly disinfected site with a blood clot, which eliminates the need for messy stitches.
Laser Periodontal Therapy™ also allows dentists to preserve much more of your healthy bone and tissue structure, making it one of the most conservative procedures available. Studies have even shown that it can regenerate disease root surfaces and reconnect tissues by enlisting your own body's healing mechanisms!
If you think you may be suffering from gum disease, contact Boston Smile Center in Brookline, MA today to schedule your FREE consultation with Dr. Sasson. Our team is dedicated to providing patients with comprehensive and personalized dental care that always puts their comfort first. Don't let infection sneak up on you – instead, face it head-on with our help!
Comments Off

on Experience Healthy Gums at Last with Laser Periodontal Therapy from Dr. Sasson