April 30, 2013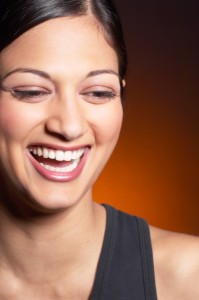 Whether you're hoping to undergo teeth whitening, orthodontic treatment, or porcelain veneers, deciding to enhance your smile cosmetically is a big decision, and one that shouldn't be taken lightly. After all, how can you know for sure that your smile will turn out like you've always imagined it? What if you're unhappy with the look of the final results? These are difficult questions. Other dentists may try to pressure you to go in blindly, but here at Boston Smile Center, we know that pictures are worth a thousand words. That's why Dr. Sasson has invested in SmileMagic, a revolutionary new digital imaging tool that can show you a precise image of what your brand-new smile will look once treatment is over. Guessing games and crossed fingers are now a thing of the past for patients in Brookline, MA and beyond!
How does SmileMagic work?  
It's simple – our specially trained imaging technician will utilize SmileMagic's software to manipulate digital photographs of your current smile according to the detailed instructions provided by Dr. Sasson. Both professionals will work together closely, putting in however much work is needed until the new picture is an accurate representation of what your brand-new smile will look like after treatment. Our team will be happy to show you the outcomes of a variety of different procedures, including orthodontic work and porcelain veneers! With the help of SmileMagic, patients who come in to our Brookline office don't have to second-guess themselves about procedures; instead, they can have a direct look into the future!
Dr. Sasson and his team are committed to providing smiles of all shapes and sizes with thorough, personalized care that puts patient comfort first. Contact our Brookline office if you have any questions about our services, or if you're ready to schedule a FREE consultation with Dr. Sasson.
Comments Off

on Preview Your Brand New Smile with SmileMagic in Brookline, MA
November 5, 2012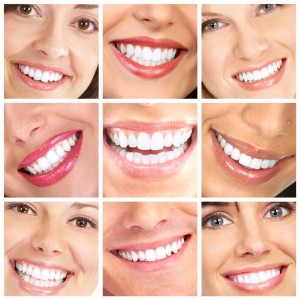 One of the most nerve-wracking aspects of cosmetic and restorative dentistry is committing to a plan without knowing what the results will look like. It's at times like these when you might think to yourself, "If only I could see into the future."
At Boston Smile Center, we may not have mastered time travel, but we do have a great service that can help you see what your finished smile will look like before your treatment even begins—it's called SmileMagic.
What Is SmileMagic?
SmileMagic uses digital imaging to let our specially trained imaging technician manipulate a current photo of you to reflect what your smile will look like when your treatment is complete. The technician will work from very specific instructions outlined by Dr. Sasson himself and will serve as an accurate example of what you can expect to see weeks or months down the road.
Why do we offer this service?
Because we understand that changing your smile can feel like changing your identity, and we want the experience to be as stress-free as possible.
Have you been considering a major change to your smile? Let Dr. Sasson of Boston Smile Center show you what he can achieve. Using SmileMagic, we can give you a peek at your future to help you make a more informed treatment decision.
Call us today to schedule a FREE consultation. Our Brookline dental office is easily accessible from Boston, Brighton, Cambridge, and Newton and provides excellent, patient-focused care.
Comments Off

on See Your Smile before It's Done