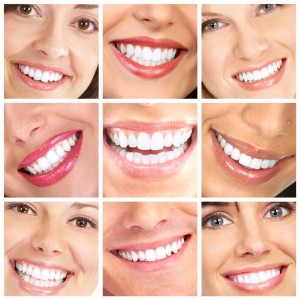 One of the most nerve-wracking aspects of cosmetic and restorative dentistry is committing to a plan without knowing what the results will look like. It's at times like these when you might think to yourself, "If only I could see into the future."
At Boston Smile Center, we may not have mastered time travel, but we do have a great service that can help you see what your finished smile will look like before your treatment even begins—it's called SmileMagic.
What Is SmileMagic?
SmileMagic uses digital imaging to let our specially trained imaging technician manipulate a current photo of you to reflect what your smile will look like when your treatment is complete. The technician will work from very specific instructions outlined by Dr. Sasson himself and will serve as an accurate example of what you can expect to see weeks or months down the road.
Why do we offer this service?
Because we understand that changing your smile can feel like changing your identity, and we want the experience to be as stress-free as possible.
Have you been considering a major change to your smile? Let Dr. Sasson of Boston Smile Center show you what he can achieve. Using SmileMagic, we can give you a peek at your future to help you make a more informed treatment decision.
Call us today to schedule a FREE consultation. Our Brookline dental office is easily accessible from Boston, Brighton, Cambridge, and Newton and provides excellent, patient-focused care.