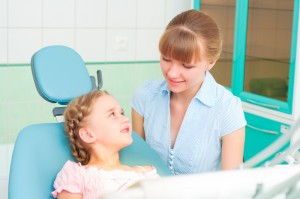 Great oral health and beautiful, white teeth begin with a foundation of consistent general dentistry, making those biannual visits to Dr. Sasson's office one of the most important things you can do for yourself and your family. At Boston Smile Center in Brookline, MA, we emphasize the importance of regular exams and cleanings to ensure a solid basis for future oral health.
We Welcome You to Our Dental Family
At routine checkup appointments, Dr. Sasson and his caring, compassionate staff will begin by making you feel secure and comfortable in the welcoming atmosphere of our Brookline, MA office. Your teeth, gums and all other parts of your mouth will be carefully assessed for any signs of decay and periodontal disease, as well as any other problems that may require treatment.
Following a routine examination, your teeth and gums will receive a thorough cleaning to ensure optimal health and to protect against future problems. This process has been described as relaxing and rejuvenating, giving you that wonderfully clean feeling you can only achieve at the dentist's office.
If you're having your children seen in Dr. Sasson's office, don't worry – our experience spans the entire spectrum of family dental care and we're always prepared to treat our patients in the gentlest way possible, no matter their age. In some cases, we may suggest the use of safe, proven sedation techniques to relieve anxiety for a more effective and pleasant experience.
General Dentistry Care You Can Trust
At Boston Smile Center, we treat all of our patients like family, ensuring your comfort and satisfaction from the very start. From our office in Brookline, MA, Dr. Sasson proudly serves patients from Cambridge, Boston, Newton, Chelsea, Somerville and beyond. Contact us today to schedule your appointment and find out how our family and general dentistry services can benefit you!