February 19, 2013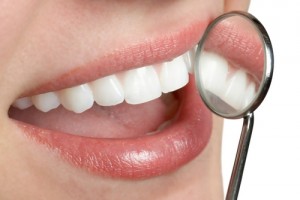 No matter how diligent we are with our oral hygiene routines or how many regular check-ups we attend, many of us are still unhappy with the smile we see in the mirror. Maybe you wish your teeth were straighter, or that extra cup of coffee every morning before work has left them duller than you'd hoped they be. Whatever the case is, there's no reason to believe that your dental care has to be finished simply because your mouth is at optimal health. Here at Boston Smile Center, we want to give you the five-star smile you deserve, no matter what it takes. That's why Dr. Sasson is proud to offer smile makeovers as part of his cosmetic dentistry care in Brookline, MA.
What is a smile makeover?
Smile makeovers aren't one specific service – instead, they're a combination of cosmetic procedures that's specifically designed for each individual patient to fit their needs and desires. By choosing a smile makeover, you no longer need to wonder about what treatments you need or what order you should have them completed – Dr. Sasson will figure out a plan for your teeth upfront after a thorough discussion concerning how you want your smile to appear. No two smile makeovers are quite the same; after all, we're all unique, with different outlooks. One person might want to look like a movie star, while another may just want to replace unnatural-looking fillings and crowns with more seamless solutions. Our team will work hard to make sure you get the results that you're hoping for.
Here are some of the services we can offer as part of your smile makeover:
Are you ready to rejuvenate your smile and your self-confidence? Let us treat your teeth with a smile makeover at Boston Smile Center and get you to your perfect look that much faster. Call us in Brookline, MA if you have any questions, or if you're ready to schedule your FREE consultation with Dr. Sasson today.
Comments Off

on Treat Your Teeth to a Smile Makeover from Dr. Sasson
No Comments
No comments yet.
RSS feed for comments on this post.
Sorry, the comment form is closed at this time.