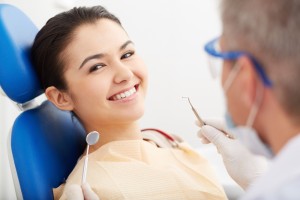 Fear of the dentist or dental treatment is common in both children and adults throughout the United States. Whether you dread the sights, smells, sounds, or sensations of oral healthcare visits, you need to know that you are in the right hands when you seek the treatment you need. At Boston Smile Center in Brookline, MA, Dr. Sasson and his team offer a variety of unique patient comfort measures to help you fully relax during your treatment, whether it is a simple cleaning or a more complex procedure.
Taking the Fear Out of Dentistry
There are many reasons that you may feel uncomfortable or even afraid of dental treatment, but we're here to allay those fears for good. At Boston Smile Center, Dr. Sasson is committed to an entire open communication policy, always fully explaining your treatment in a way that is easy to understand. Patients who feel truly informed regarding their treatment are more likely to feel relaxed and at ease, both before and during their procedures.
In addition to creating a calm environment in our office, we happily offer special amenities to help you feel even more serene, including warm blankets, comfortable dental chairs, and wireless satellite headphones so that you can listen to calming music while we handle all of the work. In the event that your anxiety does require further intervention, a mild medication may be offered to ensure your absolute comfort until your procedure is complete.
Schedule Your Appointment Today
If you have been putting off the fundamental dental treatment you need due to anxiety, fear, or any other negative emotion associated with the dentist, we invite you to contact our office today. We look forward to showing you what a difference our unique approach to patient comfort can make in your next visit. Our warm, welcoming, family-friendly office in Brookline, MA proudly serves patients from throughout the surrounding areas as well, including Cambridge, Somerville, Chelsea, Newton, and more.