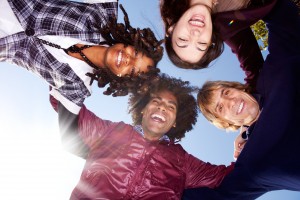 There are all sorts of small, cosmetic flaws that can aggravate patients who want to feel completely confident in their smile's appearance, such as chips, cracks, gaps, misalignments, and more. But have you ever looked in the mirror and noticed the presence of small white spots or discolored areas on your teeth? Although these unsightly areas don't pose any dangerous threats to your oral health, they can still cause teeth to become sensitive and prone to future decay. They can also be an annoyance after working so hard to polish your smile with other cosmetic dentistry treatments. Thankfully, Dr. Sasson and his dedicated staff offer a solution here at our Brookline office: white spot removal! After this simple procedure, you can finally enjoy the happy, healthy smile you deserve.
Why do I get white spots?
White discoloration most commonly occurs to patients who wore orthodontic braces as a child. This results in a loss of calcium from the enamel, which causes the spots to form. Additionally, drinking and eating a high quantity of foods high in acids as child is also a notable cause.
Thankfully, our white spot removal treatment is available! We rely on Icon, a revolutionary new technology that rebuilds your enamel permanently while also making sure to match the color your restored tooth to the rest of your smile. White spot removal treatment is simple and very affordable – no uncomfortable shots or drilling required! Feel free to view some before and after pictures of patients who've undergone the treatment here and see the change for yourself!
Contact our Brookline office today to schedule a FREE consultation with Dr. Sasson! Our team works hard to give all patients a reason to smile brighter than ever before. We can't wait to welcome you!