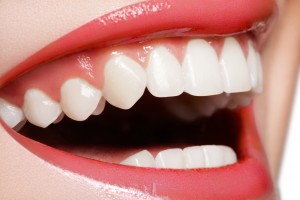 Amalgam fillings, also commonly known as silver or metal fillings, have been used for more than 150 years. As dental technology has advanced, however, these traditional fillings have gradually been eclipsed by a preferable alternative: metal-free composite fillings. At Boston Smile Center & Implant Dentistry in Brookline, MA, Dr. J. Alan Sasson and his team use tooth-colored composite fillings rather than those made of metal in order to provide our patients with the best dental care possible.
Why Choose Mercury-Free Fillings?
There are a variety of clear advantages to the patient when mercury-free fillings are used. The most obvious of these is the aesthetic appeal of tooth-colored fillings. Silver amalgam fillings are dark and unsightly, marring the natural beauty of your smile. With composite resin fillings, you can smile, laugh, and speak with complete confidence. The fillings we use are color-matched to blend seamlessly with the shade of your natural teeth.
Another benefit of tooth-colored, mercury-free fillings is the aspect of conservation. When silver and mercury fillings are placed, the tooth affected by decay or other damage must be altered in order to accept the filling. Composite filling placement requires the removal of far less enamel, preserving more of your natural tooth.
Though the American Dental Association, or ADA, states that there is no danger associated with fillings that contain mercury, many dentists and patients prefer composite fillings because there is absolutely no risk of exposure to potentially harmful substances. In addition, the use and disposal of composite materials presents no risk of harm to the environment, whereas mercury fillings may prove detrimental to delicate components of our ecosystem.
Schedule Your Appointment with Dr. Sasson Today
Whether you have old amalgam fillings you would like to have replaced or you are in need of a new tooth-colored filling, Dr. Sasson and his team are here to help. Contact our office in Brookline, MA today to schedule your appointment. We also happily welcome patients from the surrounding areas of Boston, Newton, Chelsea, Cambridge, Somerville, and beyond. We look forward to caring for your beautiful smile!