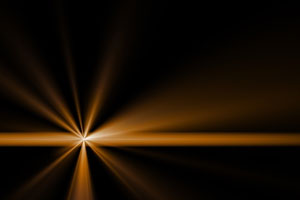 In an earlier blog post, we discussed the dangers of gum disease, as well as what symptoms and risk factors you should be aware of when going through your daily oral health routines. If you've just discovered that you're suffering from the disease, the idea of pursuing treatment can make you anxious. After all, you might remember that dentists used to get rid of infected tissue by cutting it out with sharp tools – a terrifying thought, especially if you're suffering from tenderness and pain already. At Boston Smile Center in Brookline, MA, we don't want you to have to worry about messy consequences like blood and stitches.  You deserve treatment that is both quick and effective, while still holding your comfort as a top priority. That's why Dr. Sasson is happy to offer Laser Periodontal Therapy™ to his patients. With Laser Periodontal Therapy™, your gums will be cared for much faster, no cutting, scalping, or stitching required!
A Pain-Free Alternative to Conventional Surgery
The way it works is simple – instead of using a scalpel, Laser Periodontal Therapy™ employs a dental laser that removes infection in the spaces between your teeth and your gums. The laser also seals each new, healthy site with a clot, altogether eliminating the need for pesky stitches, as well as leading to a quicker healing time.
There are several benefits to using Laser Periodontal Therapy™ besides the obvious ones – for instance, the treatment is much more conservative than traditional surgery, meaning that we won't have to compromise your teeth in order to ensure your gums are healthy. In addition, Laser Periodontal Therapy™ has also been proven through several studies to not only heal tissue, but also to reconnect it.  Best of all, there's no downtime required after the procedure takes place. You'll be able to return to work, drive yourself home, or even go to lunch once you're finished!
Our team wants to give you a reason to smile, here at Boston Smile Center. Call us today to schedule your FREE consultation with Dr. Sasson, or to learn more about Laser Periodontal Therapy™. Our Brookline dental office is easily accessible from Boston, Brighton, Cambridge, and Newton as well.