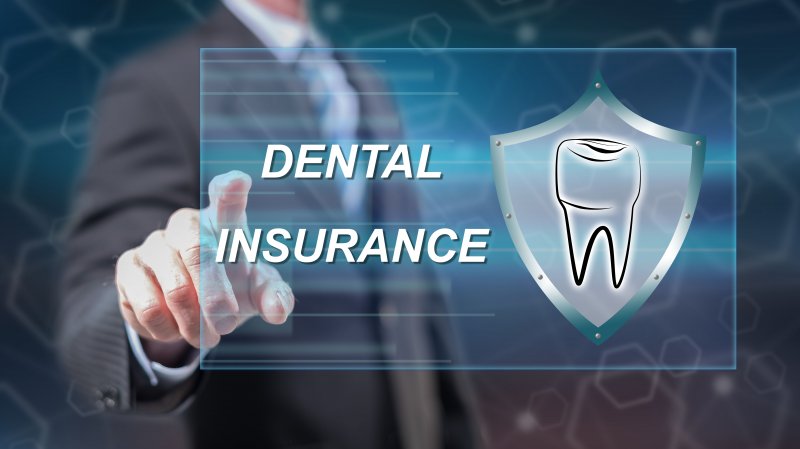 Visiting your dentist is essential to keep your smile, and the rest of your body healthy. However, dental care isn't free, even though it is a highly necessary service. Fortunately, there are several different methods out there to help patients receive more affordable care, like dental insurance and dental discount plans; but what is the difference between them? Continue reading to learn more about these options so you can determine which is best for you.
How Does Dental Insurance Work?
There are numerous differences, but dental insurance works similarly to health insurance. Either you or your employer pay for either all or part of your qualified dental expenses up to a stated maximum. Each dental plan is unique and there are a few different types of plans to choose from:
Dental Health Maintenance Organization (DHMO): This type of plan requires that the insurance person selects a primary care dentist from the plan's provider network. If you see a dentist who is out-of-network, dental care typically won't be covered at all. This type of plan doesn't have a maximum, but they will have a set copay amount that the insured will pay for each procedure.
Dental Preferred Provider Organization (DPPO): This allows the insured to select a dentist who is either in or out-of-network, but patients will generally receive better rates from an in-network dentist. This allows you to have more freedom to choose any dentist you'd like for treatment. DPPO plans typically have a deductible and an annual benefit maximum. They cover a percentage of each dental procedure based on whether it is classified as preventive, basic, or major.
Dental Indemnity Plan: This allows the insured to see any provider they'd like with no network restrictions, and they will pay a pre-determined percentage of the customary charges for a given procedure. Ultimately, this means that you will end up paying more for a dentist who charges more. Indemnity plans typically have a deductible and an annual benefit maximum.
How Do Dental Discount Plans Work?
Dental discount plans don't pay any expenses for you. Instead, participating dentist will offer you discounted prices for treatment. With a membership plan, there are no deductibles, waiting periods, or annual maximums. Discounts can typically range anywhere from 10 to 60%. They usually cost as little as $100 a month for individuals and $150 for families. While you will still be responsible for some of the treatment, this can help you save a fortune on extensive dental work.
Dental insurance and dental discount plans are both great tools to help you and your family receive essential dental care at an affordable rate. Seeking essential dental care shouldn't mean stressing over finances.
About the Author
Dr. Alan Sasson is an experienced dentist who has been working in the field for over 25 years. He earned his dental doctorate from the Goldman School of Graduate Dentistry at Boston University and his certification in Oral Implantology from Brookdale Hospital in New York. Currently, he is a proud Fellow of the International Academy of Dental Facial Esthetics and a member of the American Academy of Cosmetic Dentistry, American Dental Association, and Massachusetts Dental Society. His practice is in-network with Altus Dental, Blue Cross Blue Shield, Cigna Dental, Delta Dental, and Guardian. They also have a dental savings plan! For more information on your financial options or to schedule an appointment at his office in Brookline, MA, visit his website or call (617) 739-1017.