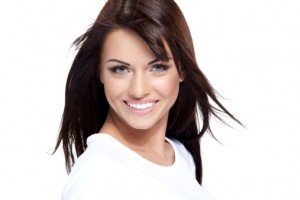 Beautiful smiles aren't reserved for Hollywood stars and starlets. Having a smile that shines bright doesn't have to be that difficult to attain. In fact, it's pretty easy — especially when you come to the office of Dr. Alan Sasson in Brookline, MA. Cosmetic dentistry is something we excel at and delivering a beautiful smile is something that we have perfected over the years. We staff one of the best teams in the area and their expertise in the industry know-how is evident in everything they do. If your smile could use a bit of an upgrade with teeth whitening, straightening treatment or any other type of cosmetic work, we've got you covered with a plethora of options. Are you ready to take your smile to the next level?

Meet The Men Running the Show: Dr. Alan Sasson and Dr. Ray Dempsey
Boston Smile Center brings a lot more to the dentistry table than just great dental services. It's the years of experience that set this team of dental professionals apart from everyone else. It's because of these two individuals that Boston Smile Center exists. So, without further ado, we present our favorite dentists:
Dr. Alan Sasson
Dr. Sasson founded this practice and earned his place as a respected expert in cosmetic, restorative and implant dentistry with more than 25 years of experience. Armed with a dental degree from the Goldman School of Graduate Dentistry at Boston University and a certification in Oral Implantology from Brookdale Hospital in New York, he immediately began holding faculty appointments. Harvard School of Dental Medicine, the Forsythe Institute and the Medical Research Foundation of Boston were his stops during said appointments. He has published esteemed papers in peer-reviews literature, one of which being the Laryngoscope.
Dr. Ryan Dempsey
Dr. Dempsey is our very own Periodontist. He attended Trinity College in Connecticut and earned a bachelor's degree in biology. He went on to Tufts University to receive his doctorate in dental medicine. After completing specialty training in periodontics and dental implants at Case Western Reserve University, he came to us. If you've been experiencing any discomfort in your gums, Dr. Dempsey is the man to see. He can help alleviate any gum problems you have.
Our Cosmetic Dentistry Services
We want you to have a gorgeous smile. Period. End of discussion. But, the only way to get a smile that can turn heads is to see us. Check out these cosmetic services:
Teeth whitening
Porcelain veneers
All-porcelain crowns
Smile makeover
SmileMagic
Orthodontic solutions
After we're done with you, you won't be able to recognize the person in the mirror when you smile. Trust your teeth to us — you won't be disappointed.
Schedule an Appointment
If you'd like a smile that will change your life, give our office in Brookline, MA a call. We happily extend service to our neighbors in Newton, Cambridge, Somerville, Medford and beyond.