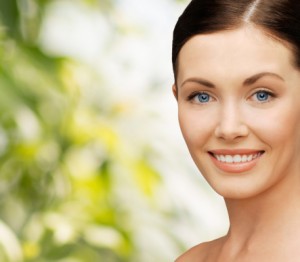 Traditions run deep in Boston, and Boston Smile Center—your 02446 dentist—wants to be one of your family's traditions. Conveniently located in Brookline, MA, Boston Smile Center can provide dental care for you and your entire family. Dr. Alan Sasson, an expert in cosmetic, restorative and implant dentistry with more than 25 years of experience, founded Boston Smile Center with the idea of taking care of his patients the same way he would want his family to be cared for—personally and professionally.
Your 02446 Dentist Provides Comprehensive Services
Whether you come to Boston Smile Center for a routine checkup—which includes cleaning and polishing your teeth, an oral cancer screening, examining for early signs of tooth decay and gum disease, and x-rays when necessary—or one of our specialized treatments, you can be sure your teeth are in good hands.
Dr. Sasson is a graduate of the Goldman School of Graduate Dentistry at Boston University and earned his certification in Oral Implantology from Brookdale Hospital in New York. He has taught at the Harvard School of Dental Medicine, the Forsythe Institute, and the Medical Research Foundation of Boston. Dr. Sasson is a member of the American Dental Association, the Massachusetts Dental Society and the American Academy of Cosmetic Dentistry among other well-respected professional organizations.
In an effort to be the dentist 02446 residents can count on, Dr. Sasson has built a team to provide all of the dental services you need in an environment of care and convenience. His colleague, Dr. Ray Dempsey is our periodontist. Dr. Dempsey is highly skilled and trained in restoring the health of your gums as well as the surgical aspect of replacing missing teeth with permanent dental implants.
The rest of the staff, from our dental hygienists to the front office, are dedicated to making sure your visit to Boston Smile Center is pleasurable. Patient care and exceptional customer service are our top priorities. Therefore, we offer a variety of payment options, including cash, check, MasterCard, Visa and American Express. We will also file your insurance claim to maximize your benefits. If you'd like to finance cosmetic or restorative treatments, then we can arrange a payment plan with CareCredit.
Schedule an Appointment Today with Your 02446 Dentist
If you are ready to receive the best in dental care for you and your family, then call Boston Smile Center today. We conveniently serve patients in Brookline, MA, as well as the surrounding communities of Boston, Cambridge, Chelsea, Newton and Somerville.