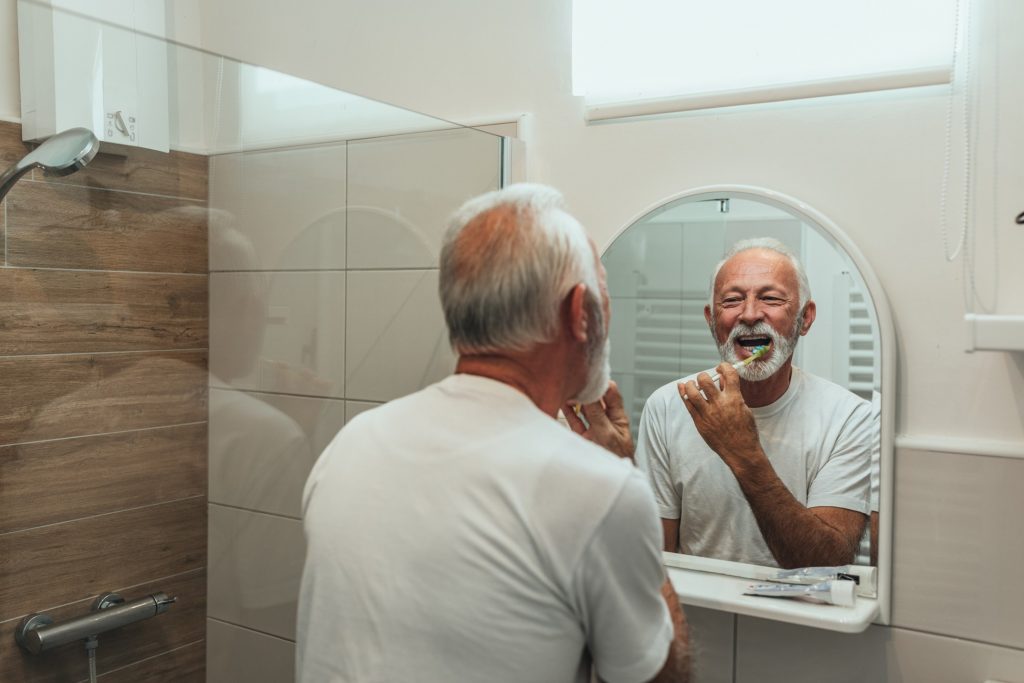 Dental implants are a great way to replace your missing teeth and restore your smile. In fact, studies have shown that dental implants actually have about a 90 to 95 percent success rate. While complications are rare, it's better to be safe than sorry and protect your oral health. In order to ensure the longevity of your new smile, you can make these three lifestyle changes to make your dental implants last.
1. Commit to a Solid Oral Hygiene Routine
The best way to set your dental implants up for success is to develop and keep up with a good oral hygiene routine. If you have neglected routine oral exams and cleanings or other parts of your dental care regimen in the past, now is the time to make a change for the better.
It is essential that you brush and floss your teeth twice a day and use mouthwash. Regular visits to the dentist for checkups and cleanings are a must as well. Your dental implants are not susceptible to getting cavities, but keeping your mouth clean protects your teeth from bacterial growth and gum disease.
2. Make Healthy Choices
Other than keeping your teeth clean, choosing healthier options in your day-to-day can do wonders for extending the lifespan of your dental implants.
Maintaining a healthy diet can promote better oral and overall health. Keeping a balanced diet consisting of whole grains, lean meats, fruits, and vegetables and eating sugars and starches in moderation helps protect you from microbial growth while offering additional health benefits. Calcium, fluoride, and other nutrients help to keep your bones and connective tissue strong.
Make sure you are drinking plenty of water and exercising often to minimize your risk for health issues that could impact your dental implants. Diabetes, a weakened immune system, and cardiovascular disorders have all been associated with dental implant failure.
3. Quit Smoking
Another lifestyle change you can make to ensure your implants remain intact for years to come is to quit smoking. There is a four-to-six-month healing process after your procedure in which maintaining effective hygiene and cleanliness of your new teeth is crucial to the longevity and success of your dental implants. Smoking can significantly increase healing time or even stop the process altogether. The longer your bone and tissue take to heal, the more opportunity there is for infection and gum disease.
Your dental implants can easily last a lifetime if you make a few changes to set them up for success.
About the Practice
At Boston Smile Center, we use the latest dental techniques and technologies to create a personalized oral health plan for your dental goals. Furthermore, our highly trained and talented dentists are passionate about making a positive impact on patients' lives and restoring their smiles and confidence. If you want to know more about dental implants, reach out to our team via our website or by phone at (617) 739-1017.