What You Need to Know – Dental Visits
Take Time to Take Care of Yourself
If you are pregnant or planning to become so, now is the time to pay close attention to your teeth and gums as an important part of your overall health.  It's important for both you and your baby.  Pregnancy and the changing hormone levels that occur with it can make some dental problems worse.  Taking good care of your mouth benefits your overall health.  And, clearly if you are healthy, it is more likely your baby will be healthy, too.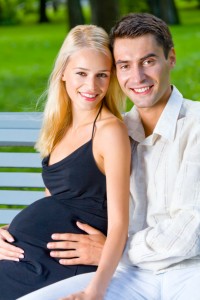 Dental Visits
If you are planning to get pregnant, schedule a dental checkup with us so that we can assess the current health of your teeth and gums and address any needs or concerns in advance.  We can also schedule you for an extra dental hygiene visit to keep your oral health at an optimal level during this important time in your life.
Inform us if there is any change in your general health, and change in the medications you may be taking, or any special advice your physician has provided to you.  This information will help us plan your treatment.  We would also be happy to speak directly with your OG-GYN doctor to coordinate any needed treatment.
It is important that you continue with regular dental visits during your pregnancy.  Having a dental cleaning every three months during your pregnancy can be very helpful to control gingivitis that frequently occurs because of normal hormonal changes.  Preventing periodontal gum disease is very important to you and your baby.
During the last months of pregnancy, it may be uncomfortable lying in the dental chair during your visit so let us know.  We have many options available in the office such as lumbar pillows, head, neck and back chair supports that adjust to many positions in order make you as comfortable as possible.
Together we can work together to make sure you maintain optimal oral health before, during, and after your pregnancy.
Dr. Sasson's goal at Boston Smile Center is for you to maintain a radiant and healthy smile for a lifetime!
In an upcoming blog, I will discuss pregnancy as it relates to tooth decay and gingivitis.