August 6, 2022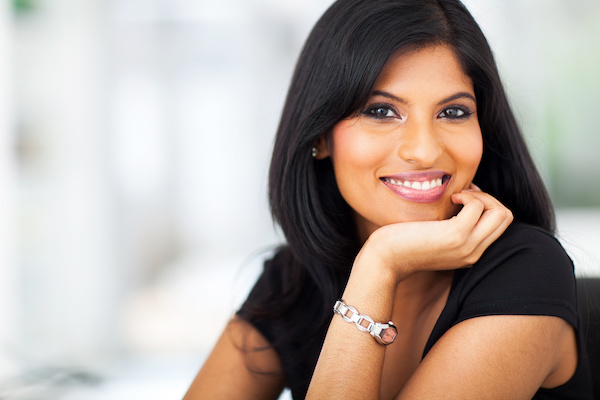 When you look at your smile in the mirror, do you notice small white spots on your teeth? If so, you are certainly not alone. These areas are fairly common and can be the result of a few factors. Keep reading to learn more about what causes white spots and how they can be treated for a more confident, beautiful smile. 
What Causes Those White Spots?
When you have white spots on your teeth, it's due to a process called demineralization. That means important minerals have been removed from the surface of the teeth by bacteria. Factors causing demineralization include:
Too much bacteria in mouth: People who do not maintain good oral hygiene may have bacteria overgrowth, which can lead to demineralization. Brush twice a day and floss daily at least to keep bacteria from collecting on the surface of the teeth and leeching important minerals from the surface.
Excessive fluoride: Too much exposure to fluoride in the period when kids' tooth enamel is still forming – between ages 1 and 8 – can cause lasting white spots.
Poor diet: People who lack certain vitamins and minerals in their diet, especially calcium, may exhibit white spots as a result. A balanced, nutritious diet is vital for a healthy body – including for strong tooth enamel. Without it, demineralization and white spots may occur.
Braces: It can be difficult to properly clean around braces, especially for teenagers. Bacteria can collect around the brackets and cause demineralization and white spots as a result. Thorough brushing and flossing can help to prevent this lasting issue.
How to Remove or Cover White Spots on Teeth
If this particular cosmetic issue is affecting the way you feel about your smile, it's time to consider a solution. Schedule an appointment with your dentist to have the area examined and to discuss potential treatments.
The most common options for removing or covering white spots include:
Icon: A new technology that quickly and permanently rebuilds the enamel surface without the need for shots or a drill. Icon restores teeth to the shade of the tooth enamel that surrounds the white spots.
Porcelain veneers: For significant white spots or for patients who are looking to correct a number of other cosmetic issues as well, porcelain veneers can be an excellent solution because they cover up the entire surface of the tooth.
No matter what option is right for you, the good news is that white spots can be fixed. Don't wait to talk to your dentist about how you can enhance the appearance of your smile!
Meet the Dentist
Dr. Alan Sasson is the founder of Boston Smile Center. With more than 25 years of experience in transforming smiles and as the past president of the Brookline Dental Society, the Boston Dental Collaborative, and the Boston Society for Dental Esthetics, Dr. Sasson is a leader in the field. To learn more about how to prevent or treat white spots or to schedule an appointment, contact Boston Smile Center at (617) 739-1017.
Comments Off

on How to Correct White Spots on Teeth (and What Causes Them)
No Comments
No comments yet.
RSS feed for comments on this post.
Sorry, the comment form is closed at this time.