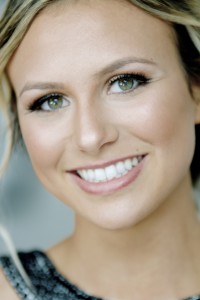 Are you searching for the perfect gift for someone special this holiday season? Give them the priceless gift of confidence with a straight smile using Invisalign in Boston. Invisalign is the most preferred orthodontic treatment among teens and adults because it does not use metal wires or brackets. As an alternative to traditional braces, Invisalign offers a discreet solution to align the teeth with a treatment that is often shorter than that of metal braces. Your loved one will improve their oral health while enjoying new found confidence with Invisalign.

Give the Gift of Confidence
The beauty of a smile's appearance is an important asset to how someone feels about their personal image. Research shows that those who are self-conscious about the appearance of their teeth are often less outgoing. Often, they believe their unattractive smile negatively impacts their social and career prospects. Not to mention, misaligned teeth impact oral hygiene. When the teeth are not correctly aligned, oral hygiene is more challenging. As a result, it is more likely for tooth decay and gum disease to develop. If you know someone who struggles with misaligned teeth, you can give them confidence and increased oral health with Invisalign.
The Clear Solution for a Straight Smile
Invisalign does not require any metal wires or brackets. Instead, custom-made clear aligner trays are worn over the teeth for a nearly invisible treatment. The trays are created in a series. It takes about a year to progress through the entire series. While undergoing treatment, there is enhanced comfort and convenience with less restrictions than that of traditional braces.
In most cases, anyone over the age of 13 who has misaligned teeth can benefit from Invisalign. However, the treatment is not right for everyone. A consultation will be needed to see if your loved one is a candidate for Invisalign. In order to benefit from the treatment, there cannot be any decayed or damaged teeth.
Invisalign is effective for correcting gapped teeth, overbites, underbites, open bites, overly crowded teeth, and cross bites. While Invisalign is effective, it cannot be used on all alignment issues. Those with large gaps, severely rotated or tipped teeth, or those with alignment and bit issues from skeletal problems are not candidates for Invisalign.
In addition, those who use the treatment must have a certain level of commitment and self-discipline. The aligner trays are removable but they do need to be worn for about 22 hours each day. In order for the treatment to be effective, the dentist's recommendations and proper use of the aligner trays must be followed.
Finding the perfect gift can be tough. But, if you know someone who is struggling with a misaligned smile, the answer is clear. Invisalign is the clear choice for the gift of confidence.
If you are ready to give your loved one the priceless gift of confidence with a straight smile, contact the Boston Smile Center today to schedule their consultation. We look forward to creating a new, beautiful smile with Invisalign.