April 12, 2016
If you've been looking into options in straightening your teeth, you may be concerned about the financial investment many adult orthodontics require. If so, we've got good news for you! During the month of May, Boston Smile Center is offering an exciting special on Invisalign, the clear braces system for adults and teens. Keep reading to learn more about affordable Invisalign from Dr. Alan Sasson!
Boston Smile Center's Invisalign Summer Special
At Boston Smile Center, we want to help you flash your most dazzling grin — that's why we're so excited about our May Invisalign special. During the whole month, you can benefit from the following:
$500 off Invisalign treatment -or- 1/2 off Acceledent*

FREE teeth whitening after your Invisalign treatment

FREE retainers to keep your teeth in proper alignment once treatment is complete
*Visit our accelerated orthodontics page to learn more about how to cut your treatment time in half, or go ahead and schedule a consultation with Dr. Sasson today!
Invisalign, The Subtle Orthodontic Option

The Invisalign system uses a series of clear plastic aligners to gradually shift crooked, gapped, crowded or misaligned
teeth into their preferred position. Aside from being discreet, the trays are also removable — so you can continue to eat whatever you want, and brush and floss just like you're used to. With Invisalign, you get straighter teeth, without all the hassle of traditional braces.
To set you up with your Invisalign system, Dr. Sasson will take impressions, x-rays and photos to determine the best route for your orthodontic treatment. This information will be sent off to the Invisalign lab, where your aligners will be created and shipped directly to you. Once you receive your kit in the mail, you can begin treatment immediately! Advance to the next tray in the system every two weeks and visit Boston Smile Center for a checkup every six weeks, and you'll steadily work your way to your new, beautiful smile.
Dr. Alan Sasson: Your Invisalign Expert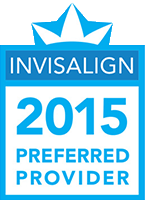 When you choose to undergo your Invisalign treatment with the Boston Smile Center this summer, you're not just benefitting from our exciting discount. You're also getting the expert care of Dr. Alan Sasson, who's been helping patients reveal their straighter, more dazzling smiles with Invisalign for over 10 years. Want to see some examples of Dr. Sasson's work? Click here to view some Invisalign before and afters from the Boston Smile Center.
Don't Wait to Save On Invisalign!
If you're interested in straightening your smile discreetly with clear braces, don't delay — this exciting Invisalign special is only available during May! Remember that you can benefit from discounted Invisalign or Acceledent, plus FREE teeth whitening and retainers after the treatment is over!
Please contact Boston Smile Center at (617) 860-2387. We can't wait to help you save on your best smile!
No Comments »
No comments yet.
RSS feed for comments on this post.
Leave a comment