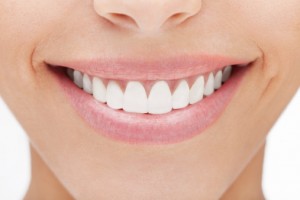 When you have a cracked tooth problem, it can become a huge problem if the problem isn't taken care of. Everyone wants a smile they can be proud of and we want to be the team that helps you achieve your dental goals. Porcelain veneers can help bring your smile to the next level. It's terrific for patients who want their smiles to be brighter and beautiful. Dr. Alan Sasson and the rest of our awesome dental staff in Brookline, MA want you to know that you can get a beautiful smile quickly with porcelain veneers. They are beautiful alternatives to other cosmetic and restorative procedures and can leave you with a smile that's simply stunning. If you're ready to show off a beautiful smile that you can enjoy for years, porcelain veneers may be just what you need.

Porcelain Veneers Offer Beauty and Functionality Advantages
Cracked, broken and decayed teeth need to be fixed, period. This is your smile we're talking about, and we want it to look and feel beautiful. Having a smile that doesn't look very good can leave a person's confidence in shambles. Having a beautiful smile, however, can make your confidence shoot through the roof.
Porcelain veneers are thin pieces of porcelain that cover the front of your teeth for a beautiful replacement that fits in with the rest of your teeth. It can be colored to match the rest of your smile, too. Unlike your natural teeth, porcelain veneers resist stains very well which is great news for your smile. They can also do all of this:
Help repair broken teeth
Fix fractures and cracks
Remove large decay areas
Mask stains
Help build a smile you can show off
Porcelain veneers are the perfect choice to help restore your smile back to normal. Any imperfection is virtually taken care of with porcelain veneers. If you're ready to bring your smile back to where it should be, we're ready to help get you there.
Schedule an Appointment
If you think porcelain veneers are the best option for you, schedule an appointment at our Brookline, MA office today. We can help get your smile looking and feeling great. Each patient will receive treatment that's comfortable and relaxing. We invite those of you in Cambridge, Newton and Somerville to take advantage of the great benefits porcelain veneers offer. Give your smile the beautiful look it deserves with porcelain veneers.