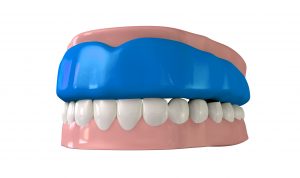 If you have a habit of grinding and clenching your teeth at night, it can cause serious damage to your oral health. Nightguards in Boston can safeguard your smile by providing a barrier between your upper and lower teeth. To prevent complications caused by the pressure and friction, you could run to the closest drugstore to purchase a cheap nightguard, but that may not be the best option. Although they are affordable and convenient, they don't offer the same level of protection as one provided by a dentist. Spending extra on a high-quality nightguard is an investment in your oral health, and here's why.
Why Do I Need a Nightguard?
According to the American Sleep Association, roughly 10% of adults suffer from bruxism. Although it initially may not seem concerning, it can lead to serious complications, like broken, loose, or cracked teeth. You may even develop reoccurring headaches, jaw pain, and a disorder of the temporomandibular joint, which connects your jaw to your skull on either side of your face. A nightguard provides a cushion between the top and bottom teeth to minimize the effects of clenching and grinding.
OTC Nightguard VS Nightguard from Dentist
It is tempting to purchase an over-the-counter nightguard to save money; however, you might unknowingly place your smile at risk. OTC nightguards aren't custom-made despite boiling them to create an impression of your mouth. While it may fit your teeth well, it might not be as secure as one available from your dentist. Not to mention, they are made of cheap materials, so they won't last very long. You'll find yourself buying nightguards frequently, which can get costly over time.
A nightguard from your dentist differs because they take an impression of your mouth to have the oral appliance made in a lab to meet your exact specifications. This ensures a comfortable fit and maximum protection. The nightguard will be made of durable material to last for years with the right aftercare. Although it may require a couple of trips to your dentist and you'll pay more, it is an asset for your oral health and quality of life.
How Much Does a Nightguard Cost?
There isn't a set price for nightguards in Brookline provided by a dentist because there are several factors that influence the cost like the materials used. Depending on your policy, you may be able to use your dental insurance to offset the amount you need to pay out-of-pocket. Your dentist will help you find the solutions you need to protect your smile without breaking the bank.
If you suffer from bruxism, don't wait until a problem arises. Get the protection you need to preserve your smile.
About Dr. Alan Sasson
Dr. Sasson offers a full-service dental office that specializes in cosmetic, restorative, and implant dentistry. His extensive training has made him a well-respected dentist for periodontics, endodontics, and dental implant surgery. Dr. Sasson provides personalized solutions to help each patient achieve their best smile. If you need treatment for bruxism, contact our office today.