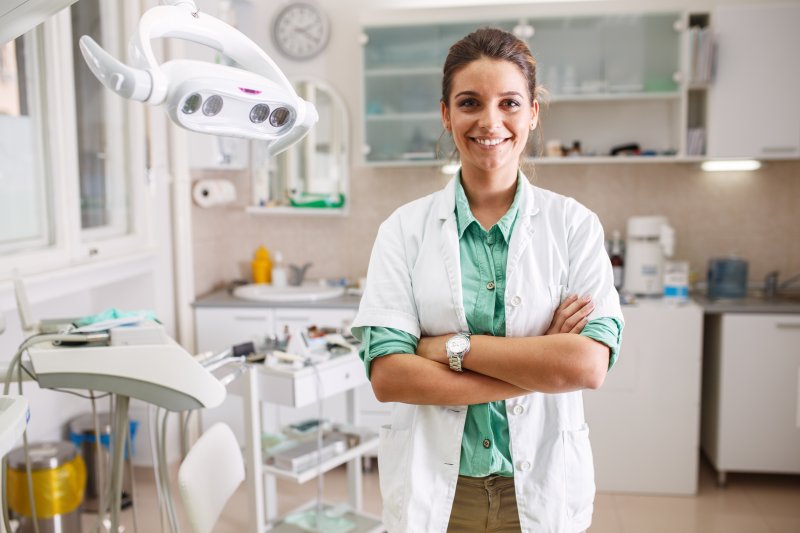 Everyone wants white teeth, but it's important to have them in good condition before you use a teeth whitening product. A professional whitening treatment from your dentist can produce the best results, leaving your teeth up to ten shades whiter. However, teeth whitening treatments can also temporarily weaken the enamel layer, and they can irritate your teeth if they have untreated tooth decay. Here's how a teeth whitening treatment can severely irritate or permanently damage a tooth with a cavity.
Why Do I Need to Repair My Cavities Before Teeth Whitening?
Teeth whitening treatments cannot remove stains that result from tooth decay, but that's not the only reason to avoid these procedures if you have cavities. If you imagine someone pouring a few tablespoons of salt into your hand, you probably wouldn't think anything bad would happen. However, if you imagine someone pouring the same salt in your hand when your palm has broken skin, you'd probably wince at the thought of salt irritating the wound.
Using teeth whitening products on teeth with cavities would have the same sort of effect. While the enamel layer can handle the powerful whitening agents, these chemicals can hurt the underlying tooth structure that tooth decay can expose. Due to the risk of injury, a patient with tooth decay should only receive a teeth whitening treatment after any cavities and decay have already been treated and resolved.
How Can My Tooth Decay Be Repaired?
Modern dentistry has a few ways to repair decayed teeth. While fillings made from metal have been used to treat cavities for centuries, today's dentists are more likely to use tooth-colored fillings. These use a composite resin that can match a tooth's natural color and be shaped to match its contours. It also forms a more secure bond with enamel than the metal fillings of yesteryear. This makes for a more natural-looking and higher-quality restoration than older types of fillings could have achieved.
Your dentist may treat a more extensively decayed tooth with a root canal. A root canal involves removing the infected pulp from within a decayed tooth before sterilizing, filling, and sealing the interior chamber. Your dentist will then place a crown on top of the treated tooth to protect it and restore its function and appearance. However, teeth whitening will not affect dental crowns, potentially leading to an unevenly whitened smile.
Luckily, a dentist will perform a thorough oral examination before performing any teeth whitening treatment, allowing them to catch any tooth decay beforehand. Be sure to consult with your dentist before undergoing any teeth whitening treatment.
About the Practice
Boston Smile Center provides the best dental health services available in Brookline, MA. Led by Drs. Alan Sasson and Avi Shainhouse, the staff is dedicated to the belief that a healthy mouth leads to a healthy body. Areas of expertise include general, restorative, emergency, and cosmetic dentistry such as teeth whitening treatments. If you are curious about being a candidate for teeth whitening, contact the office online or dial (617) 739-1017.