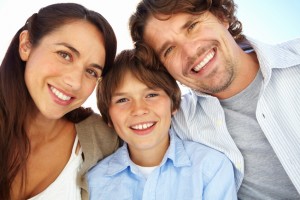 Finding the right medical professional isn't easy, especially with so many options here in our community. When it comes to choosing the right dentist for you and your loved ones, you may feel overwhelmed — but you shouldn't be! We've got four simple steps for finding the best dentist in Brookline, MA. Keep reading to find out what they are, then begin your search today!
1. Narrow down your location
The best dentist's office is one you don't have to reschedule your whole day to reach. We've seen it time and time again: choosing a dental practice that's conveniently located increases the chances that you'll keep and maintain your regular preventive appointments. Whether it's near work, school or home, begin your search by narrowing your focus to the areas that are convenient for you.
2. Decide what you need (but don't limit yourself)
Choose a dentist who has plenty of experience performing the procedures you need — but don't stop there. Perhaps cosmetic dentistry, orthodontics or implant dentistry aren't on the horizon right now, but they may be in the future. Selecting a dentist that offers comprehensive services can make your life a lot easier in the years to come.
3. Check their credentials
Now that you've identified your location and the services you're looking for, you're prepared to start checking out the dentists in your area. While doing so, take a look at their website's "About Us" page. Does the dentist take part in continuing education? Are they involved in professional organizations, like the American Dental Association? These are little hints that can tell you about the dentist's commitment to staying up-to-date with the latest in dentistry — something every good dentist should value.
4. Get a feel for the office
Once you've narrowed your list down to one or two dental practices that seem right for you, putting in just a little more time can help to ensure you're making the very best decision. Swing by the office to get a feel for the practice and its staff. Do they welcome you warmly when you walk in the door? Is the office comfortable? Do you get an overall good feeling from the staff? Trust your intuition — if the answer to any of these questions is "no," keep looking.
Ready to get started?
Finding the best dentist in Brookline MA really is as easy as these four steps. And at the Boston Smile Center, we're confident your search will lead you right to our doorstep — where our experienced, caring doctors and staff will welcome you with open arms.
Would you like to experience the difference having a wonderful dentist can make? Get to know us today.