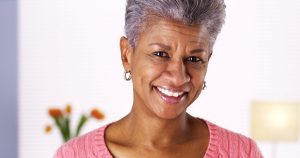 If you have lost a tooth or two, don't put completing your smile off any longer. Summer is the perfect time to replace your missing teeth with dental implants. Although you have all year to see your dentist, there are several advantages to treating your tooth loss before the leaves begin to change colors. Here are 3 benefits of skipping a day at the pool to visit your dentist for dental implants.
1. Look and Feel Your Best
Research shows your self-esteem reflects how you feel about your smile. If you're embarrassed by missing teeth, you might have social anxieties because of your insecurities. You won't have to skip barbeques or pool parties with dental implants. You'll enjoy a nearly perfect replica of your real teeth to give your confidence a boost. You'll find yourself more outgoing to participate in summer activities you might have avoided in the past.
2. More Flexibility in Your Schedule
Your schedule can be hectic, which means it can be difficult to take a few days off to recover from your implant surgery. Thankfully, life tends to slow down during the summer. You might have even earned some vacation time. Instead of taking a lavish trip, invest your time off in your smile. You won't need to worry about missing work or running back to the office, so you can spend more time relaxing in the sun as your mouth heals.
3. Your Dental Benefits Haven't Expired
Your dental insurance is a monthly investment because it allows you to visit your dentist for minimal out-of-pocket expense. While you might believe your coverage only pertains to cleanings, fillings, and checkups, you can use your benefits to offset the cost of dental implants. Although it won't pay the entire amount, it can lower the fees for certain steps in your procedure, like your consultation or restorations.
Unfortunately, we're already halfway through the year, which means time is running out to use your coverage. Less than 3% of Americans meet or exceed their yearly limits, so you likely have several benefits that are going to expire at the end of the year. Don't lose what you've paid into every month. Your dentist will help you use your annual allowance to reduce the cost of dental implants to keep your new smile within your budget.
Get a Complete Smile for Summer
Don't spend another summer hiding behind gaps in your smile. Your implant dentist can restore your smile and quality of life using a solution that can last for decades. Take your first step toward a beautiful smile by scheduling your consultation for dental implants.
About Dr. Ray Dempsey
Dr. Dempsey earned his dental degree at Tufts University before completing additional training in periodontics and dental implants at Case Western Reserve University. He has the qualifications and training you can trust to handle your dental implant procedure. If you're ready to treat your tooth loss, contact our office today to schedule your consultation for dental implants.