All-Porcelain Dental Crowns for Brookline
When worn, decayed, broken, or cracked teeth compromise a smile, the result can be lowered self-esteem and impaired dental health. Your smile can be restored naturally with all-porcelain crowns, also known as ceramic crowns. These metal-free crowns are matched to your tooth color and can greatly improve the appearance of your smile.
Modern ceramics are durable and translucent in appearance. Fine dental porcelains closely resemble natural tooth enamel, and they resist stains, so your smile will remain bright and luminous for years and years. At the Boston Smile Center & Implant Dentistry, Dr. Sasson has developed his own method for creating ceramic restorations, called Ceramel®. Using this method, he ensures patients receive an extremely lifelike result.
Advantage of Dental Crowns
Repair broken teeth
Fix cracks or fractures
Correct large areas of decay
Cover stains and discolorations
Create a more uniform smile
Please visit our smile gallery to see how amazing the change can be.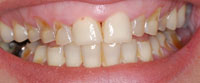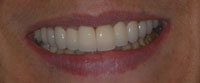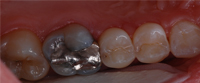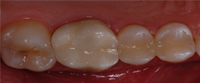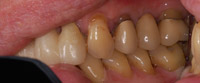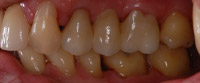 Featured Case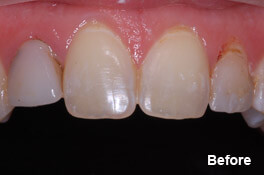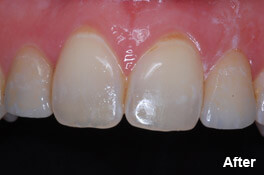 After many years of being self-conscious of his 2 front teeth, John finally fixed them. All-porcelain crowns provide the function he has always wanted, along with the aesthetics to finally allow him to truly be proud of his smile.