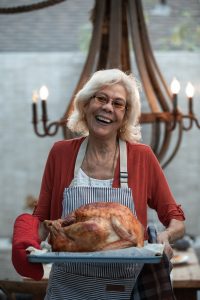 If you've recently replaced your missing teeth with dentures, you have one more reason to smile. As the holidays approach, you don't have to spend another year missing out on your favorite foods. Whether traditional prosthetics or implant-supported, your dentures gave you the next best thing to your real teeth to enjoy steak, turkey, and more, but dentures have their limitations. You don't want to end up sitting in a dental chair instead of at the dinner table. You can spend more time with your loved ones by following a few tips when choosing the foods on your plate.
Don't Let the Holidays Haunt Your Smile
As the holiday season nears, spooky decorations and creative costumes aren't the only reasons to get excited. You can indulge in many sweet treats again, including candy. Although it's OK to give in to your sweet tooth occasionally, here's how you can ensure Halloween doesn't leave a lasting mark on your smile:
Limit how often you have sweets.
Eat candy with a meal to help remove residue from your dentures.
Avoid sticky or chewing candy, which can dislodge or damage your dentures.
Choose chocolate over sticky candy because it's easier to remove from your dentures.
Commit to your oral hygiene routine, taking extra time to clean around any abutments.
Savor Every Bite of Holiday Dinners
After a long year of social distancing, you can gather with friends and loved ones to give thanks over cheerful meals. You won't have to worry about a dental emergency keeping you away from your family by avoiding:
Sticky or chewy foods
Hard candy
Seeds or nuts
Tough meats
Besides choosing the foods you eat carefully, here are a few more tips to feel confident while enjoying holiday feasts:
Chew on both sides of your mouth to avoid uneven pressure distribution.
Cut your food into smaller pieces to make them easier to chew, especially meats.
Chew slowly and thoroughly.
Don't bite down using your front teeth. Instead, use the eyeteeth or canines to prevent dislodging your denture.
Drink plenty of water to keep your mouth moist.
Consider adding an adhesive if you need extra stability.
Support a Healthy Smile for the New Year
You can ensure your new smile lasts through the holidays and beyond by committing to your oral hygiene. Although dentures aren't subject to tooth decay, you still need to brush after every meal. If your dentures are removable, always rinse them with cool water after eating, and don't forget to soak them at night.
You won't spend another holiday feeling restricted by your missing teeth. You will look and feel your best thanks to your new smile.
About Dr. Alan Sasson
Dr. Sasson has over 25 years of experience in cosmetic, restorative, and implant dentistry. With specialized training in periodontist, endodontics, and dental implant surgery, he can rebuild healthy, beautiful smiles. If you're ready to achieve the smile you deserve, contact our office today to schedule your consultation to replace your lost teeth.